Now Hiring Hamilton
Now Hiring Hamilton: Workforce Development & Retention Strategies for SMEs
PROJECT OVERVIEW
Historically, small to medium enterprises (SMEs) in Hamilton have had limited capacity to maintain the successful recruitment, onboarding, and retainment of employees due to a lack of dedicated staffing and resources to support human resource development. This labour market issue remains prevalent, especially in the context of COVID-19 recovery.
Exploring where the conversation on essential skills and in-demand entry-level employment opportunities intersects, The Hamilton Chamber of Commerce has partnered with Mohawk College to create a reference guide and workforce development strategy employers can access to inform their own HR planning and hiring practices.
Now Hiring Hamilton, an Employment Ontario project funded in part by the Government of Canada and the Government of Ontario, intends to improve long-term staffing outcomes for SMEs and identify skills & training opportunities for job seekers looking to re-enter the workforce, post COVID-19.
---
REPORT, RESOURCE GUIDES & ASSET MAP
The Now Hiring Hamilton team is pleased to announce the launch of their project report, resource guides, and community asset map for employers.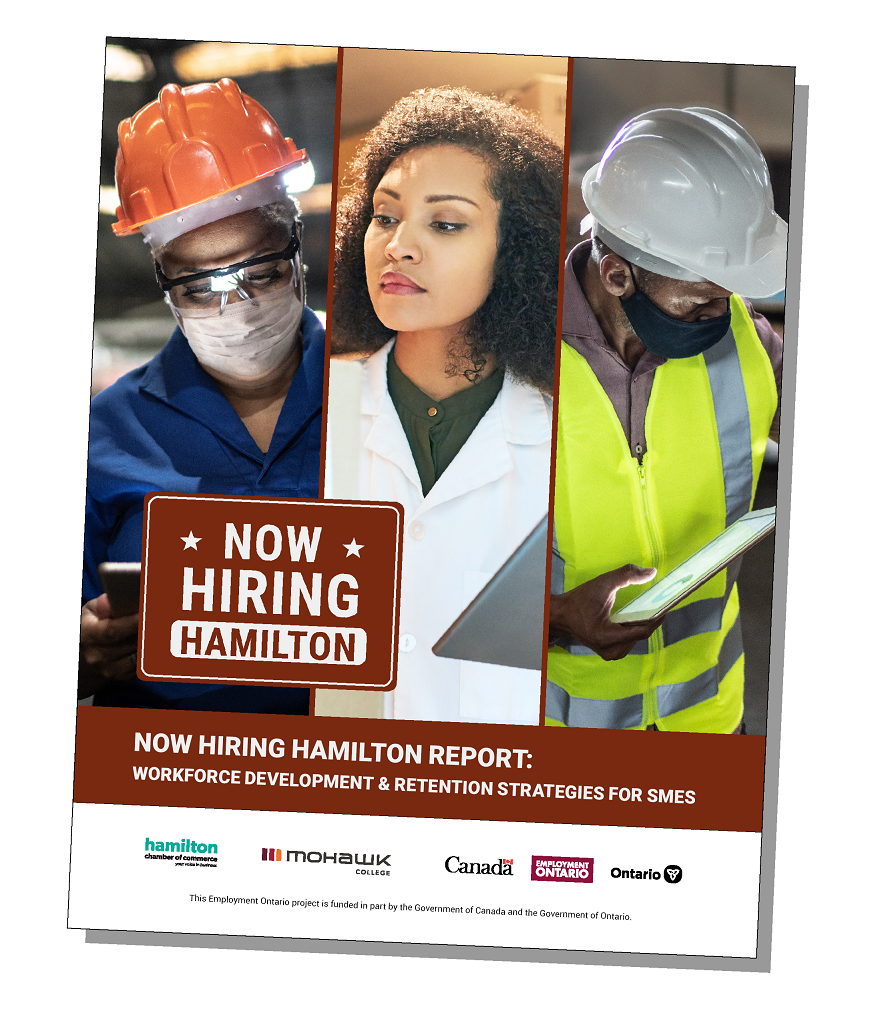 Read the Now Hiring Hamilton Report
Our full report includes a comprehensive overview of the workforce challenges facing SMEs in Hamilton. Click on the report image to read and download.
We invite you to download the three supplementary Resource Guides which provide strategies to overcome the following workforce challenges:
The Hamilton Chamber and Mohawk College also developed an interactive Community Asset Map for SMEs to utilize when seeking out expertise to support and streamline their hiring & HR practices. Visit nowhiringhamiltonresources.ca to access it.
The Now Hiring Hamilton released the report and resources for businesses at a virtual launch event on March 30. Click here to watch it.
---
BACKGROUND RESEARCH

What We Know: Pre-existing Employment Trends in Hamilton
To better understand the challenges a business owner may face when looking to hire a prospective employee, we collected and analyzed existing knowledge, statistical data, and research about the hiring and onboarding needs of SMEs, skills gaps, and the impact of COVID on the local labour market in Hamilton from 2019 and onwards.
Click here to read the Literature Review
In-Demand Jobs in Hamilton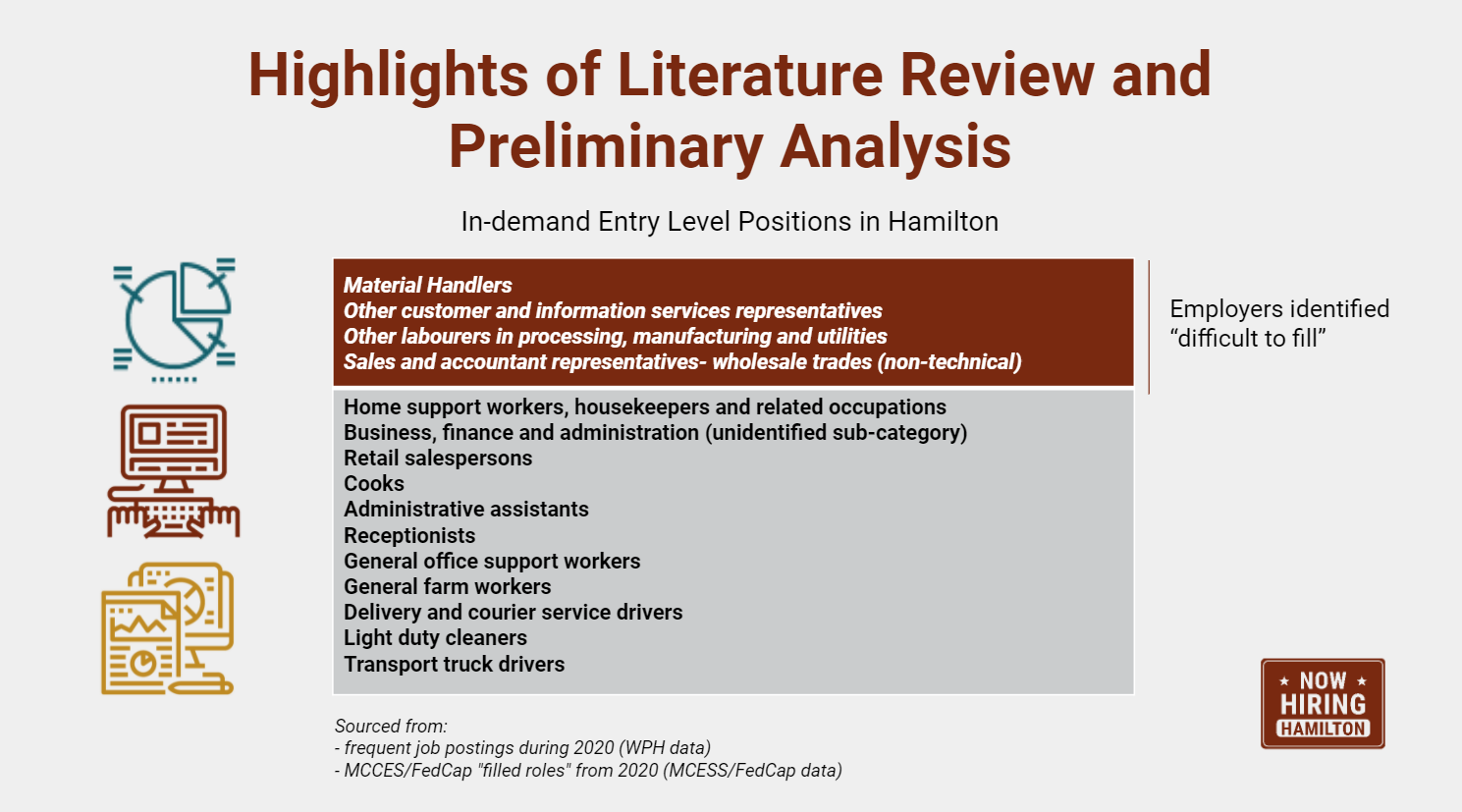 ---
ELEARNING FOR EMPLOYERS

Improve your HR Capabilities: Condensed eLearning for Employers
This 4-part Educational Video Series is designed to help inform SMEs on key HR concepts and terminology. Topics covered include:
---
CONTACT

For general inquiries, contact Marie Nash (m.nash@hamiltonchamber.ca)
For media inquiries, contact Cassandra D'Ambrosio (c.dambrosio@hamiltonchamber.ca)
For project details, contact Paul Szachlewicz (p.szachlewicz@hamiltonchamber.ca)
---