Women out of Work: Assessing Hamilton's Employment Disparities During COVID-19
"It is impossible to do all of the roles at the same time. I feel guilty for not being able to give my full attention to anyone or anything. It is a constant struggle of not feeling like I am doing enough while simultaneously doing everything."

a survey respondent


COVID-19 has disproportionately affected female-dominated sectors in Canada and women are facing excessive barriers to re-entering the workforce. In Hamilton, this is no exception.
Looking to understand and address the gender disparities that the COVID-19 pandemic has had on our local labour market, the Hamilton Chamber of Commerce conducted a study over the course of 2020-2021 that heard from nearly 1,600 self-identified Hamilton women.
This project is funded in part by the Government of Canada and the Government of Ontario and was completed in partnership with the YWCA Hamilton, Workforce Planning Hamilton, and Goodwill, The Amity Group.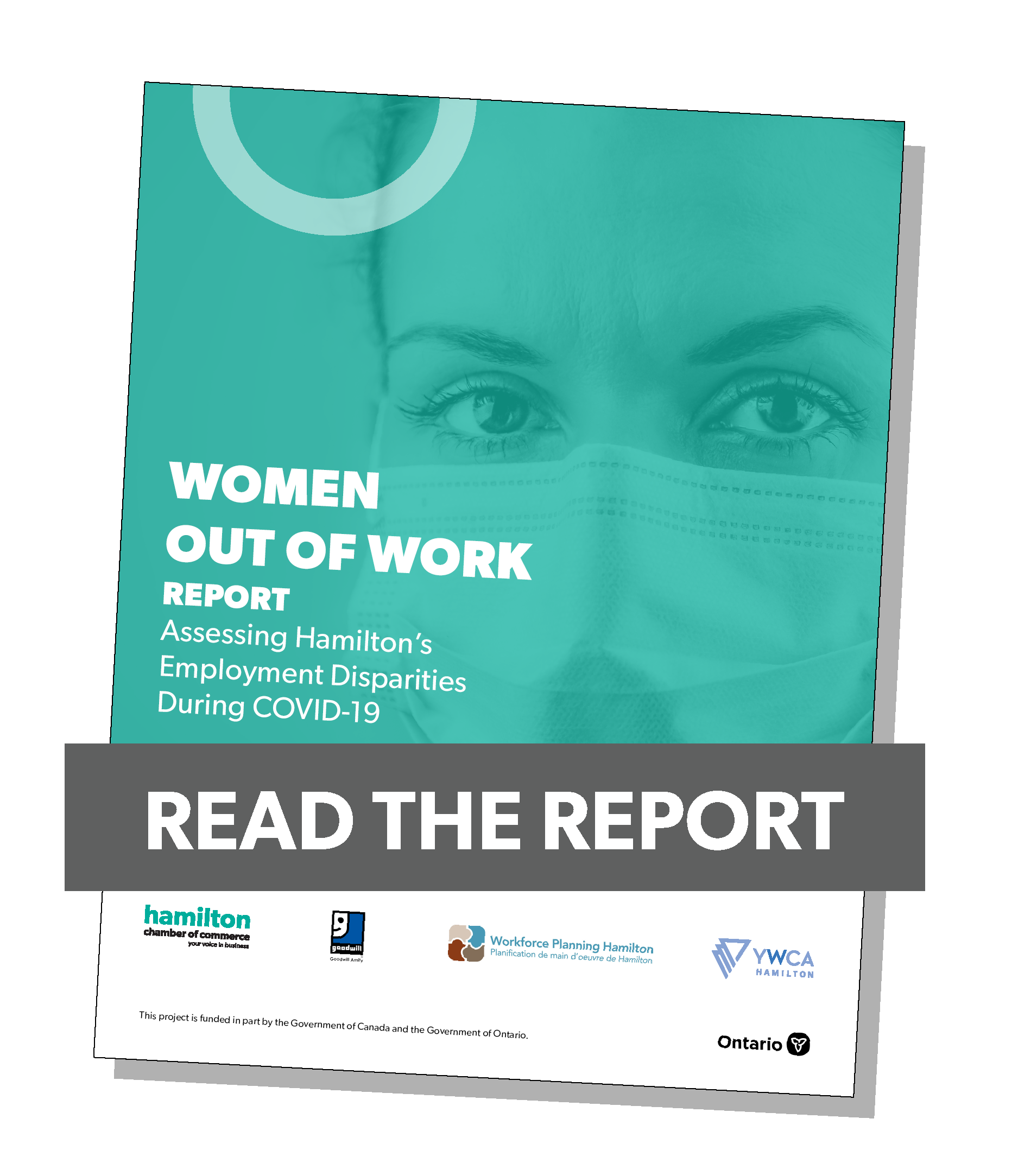 Read the Women out of Work Report
Our full report includes an outline of the qualitative and quantitative findings, identifies barriers to entry and sustained workforce participation, and a discussion of the implications this will have on our local labour market. It concludes with a series of tangible policy recommendations that will help in moving Hamilton towards an equitable and inclusive recovery.
The Chamber released the report at a virtual launch event. Click here to watch it.

---
Read the Spotlight Reports
Within the full report you will find a series of spotlight reports – each designed to paint a clear picture of the differential impacts of the pandemic across demographics of women and the emergent themes that were captured. Quickly access the spotlight reports: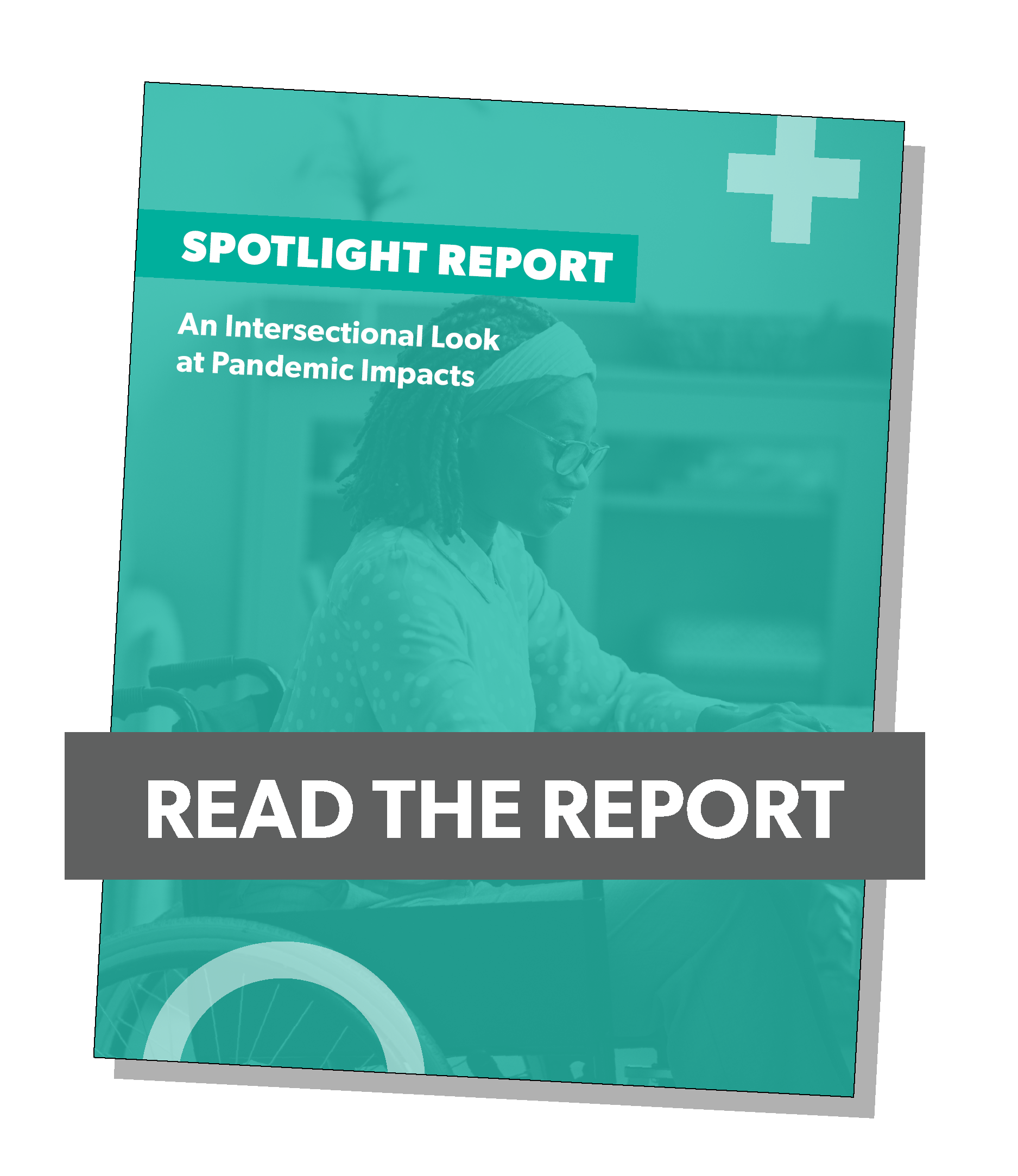 Spotlight Report: An Intersectional Look at Pandemic Impacts
Understand how the pandemic has impacted under-represented communities, including those who identified as Black, Indigenous, and People of Colour (BIPOC) and those with disabilities.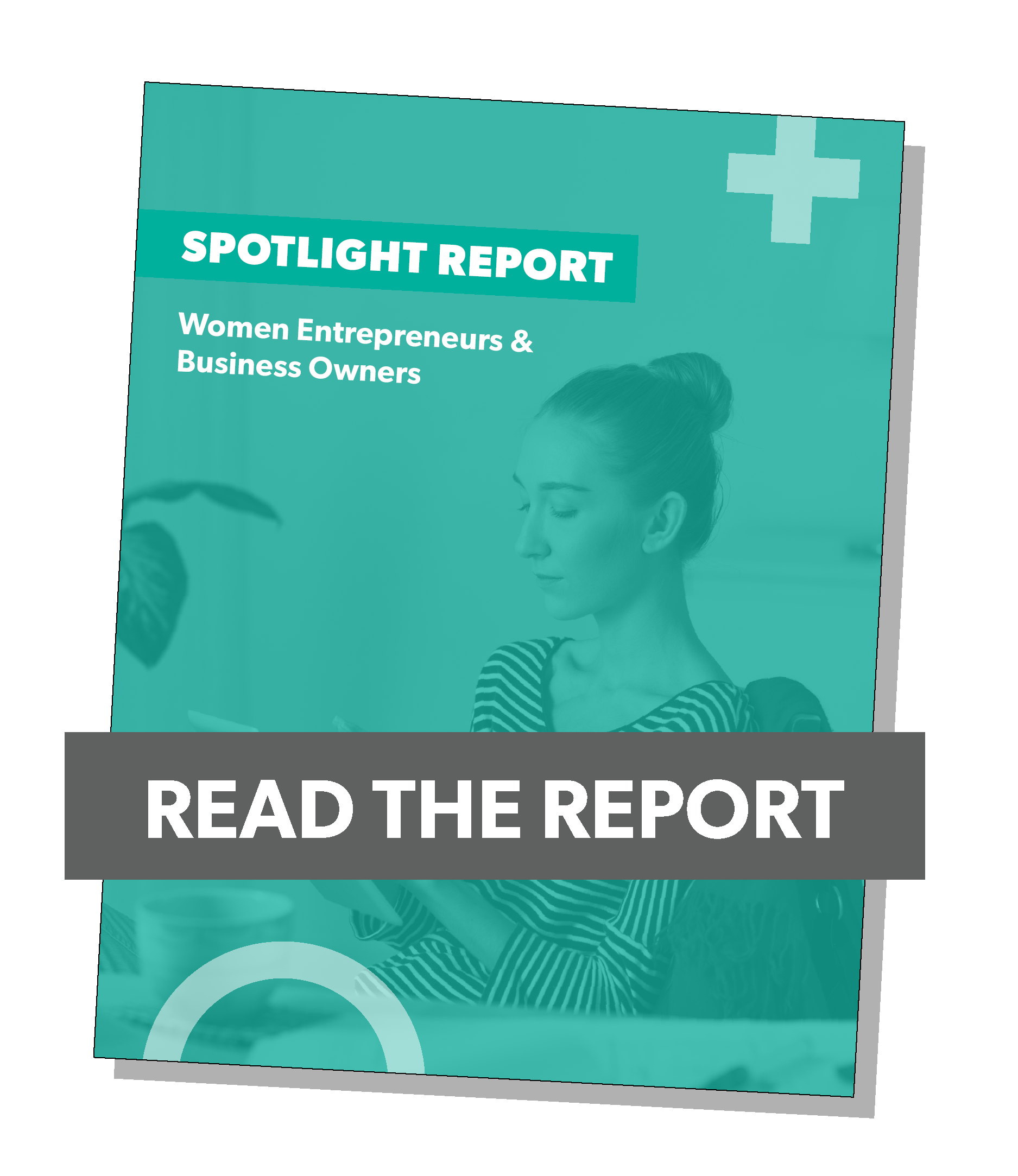 Spotlight Report: Women Entrepreneurs & Business Owners
Understand the personal and professional impacts the pandemic had on business owners.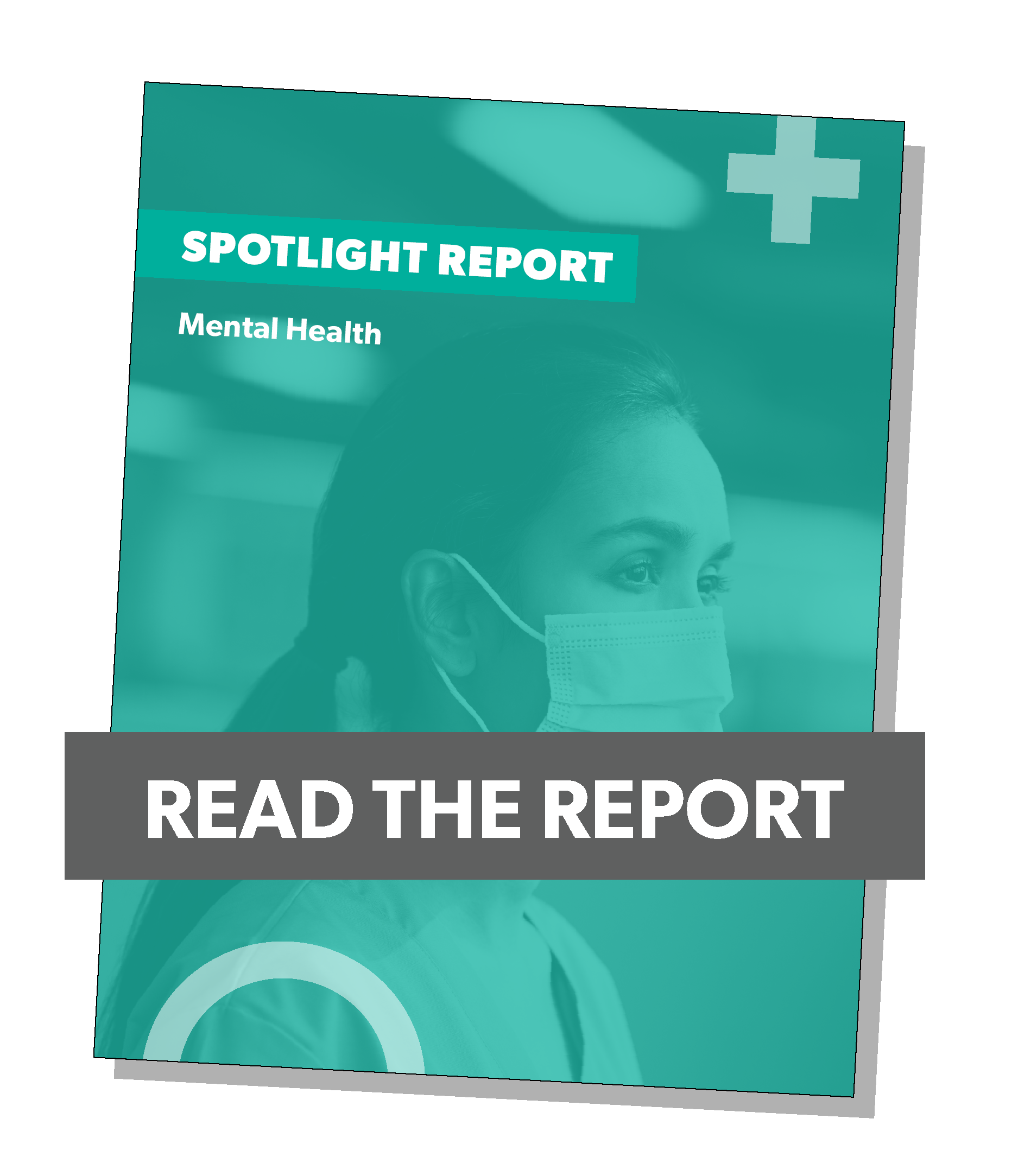 Spotlight Report: Mental Health
Understand the extent to which women's mental health has been affected by the pandemic, a major theme that emerged over the course of this study.
---
Read the Sector-Specific Mini Reports
The range and extent to which women have been impacted can heavily depend on the industries in which they work. The following 6 mini-reports detail the impacts on women working in a range of identified female-dominated sectors.
---
Read the Policy Recommendations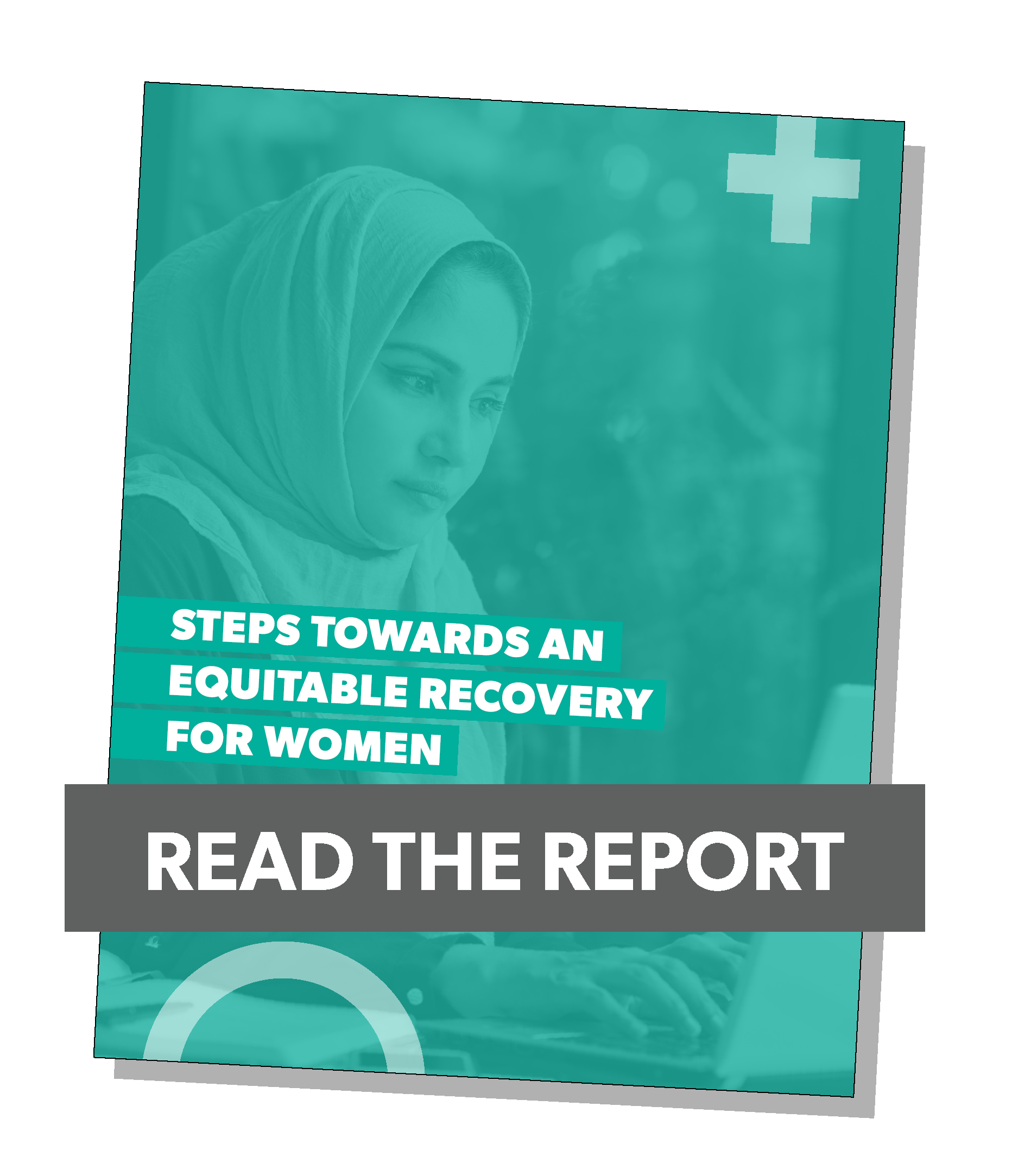 Data Implications & Policy Recommendations
This report contains a summary of our data implications along with a series of concrete recommendations on how to best encourage women to re-enter, remain in, and thrive in the Hamilton labour market as we move to a post-pandemic landscape.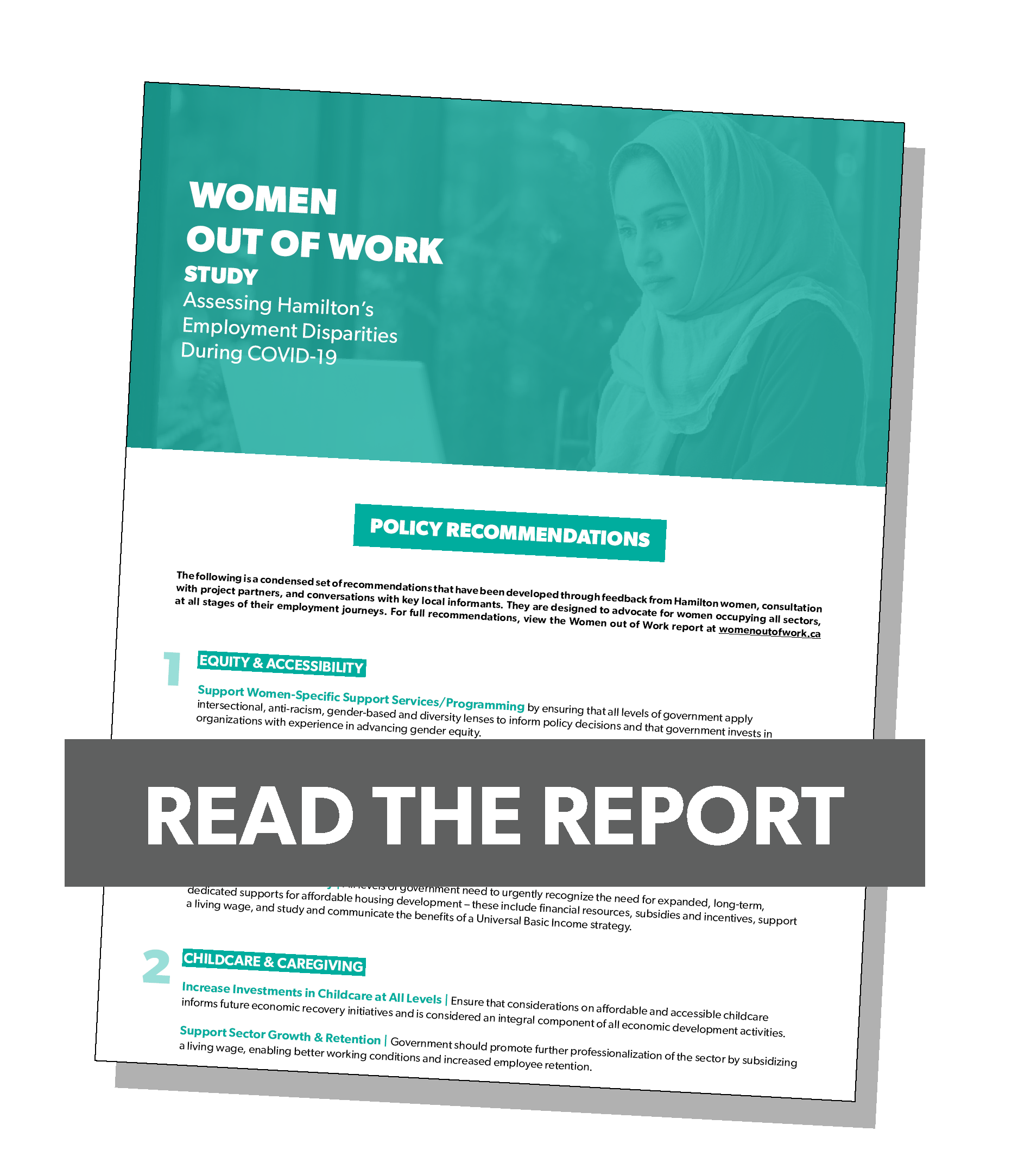 Summary of Policy Recommendations
Read the one-pager overview of our policy recommendations.


---
Events & Resources
During the month of August 2021, the Chamber hosted a series of panel discussions with local experts designed to further conversation around key findings from the report. Click below to view the video recordings:
Women Out of Work: Remaining Resilient with Mental Health | It is clear that Hamilton women are worried about the current and future impacts of the pandemic on their mental health. This event shares the findings of the Women out of Work study in regards to women's mental health in Hamilton, and furthers a conversation about supports and strategies individuals, parents, and employers can utilize to remain resilient.
Women Out of Work: Rebuilding Hospitality & Culture in Hamilton | While many female-dominated sectors have been disproportionately impacted by the pandemic, women working within Hamilton's hospitality sector have reported the highest degree of negative job impacts. This event shares the findings of the Women out of Work study, and furthers a conversation about the opportunities that exist to help support the sector, and the women within it, as it recovers from COVID-19.
Women Out of Work: Ensuring a Fair and Equitable Hamilton Recovery | Research has shown that the pandemic has more heavily impacted Black, Indigenous and racialized women (BIPOC), younger women, women with disabilities, and low-income workers. This event shares the findings of the Women Out of Work study, and furthers a conversation about the ways in which Hamilton can move towards an equitable and fair COVID-19 recovery.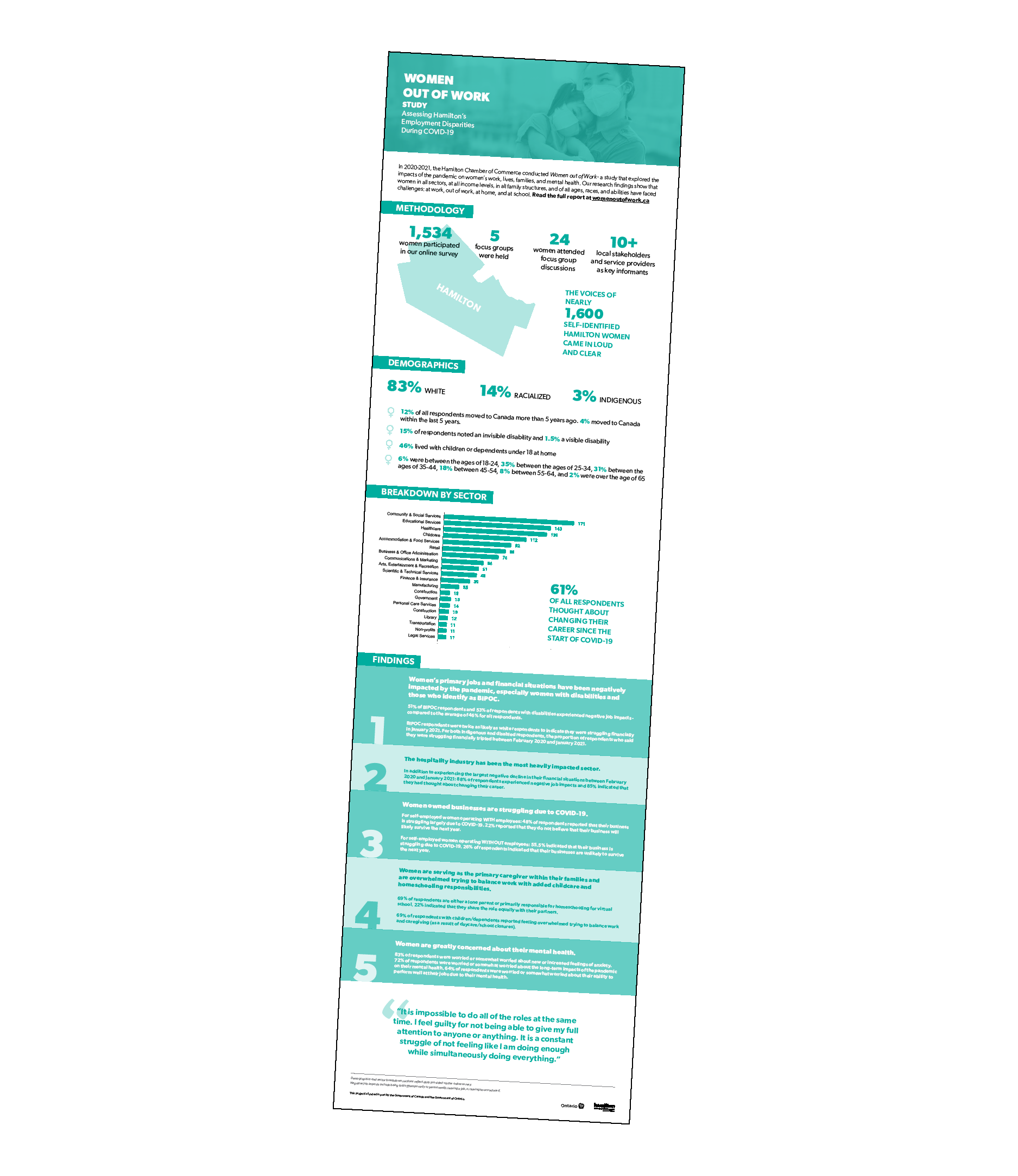 Women out of Work Results Infographic
Check out the infographic of our results and a summary of findings.



---
Full economic recovery is not possible if women are not included. Nor is it possible if women are not provided with fair and equitable opportunities for workforce participation. Since the immediate impact of the first wave, Hamilton women have disproportionately had their careers impacted, their finances strained, and their expectations for unpaid work increase. Some have been put into impossible situations. The onus for recovery cannot and should not solely fall to them. Through a focussed and collaborative response between employers, government, educational institutions and unions, Hamilton women can be equipped with the policies and support needed to regain lost ground.
CONTACTS:
For general inquiries, contact Marie Nash (m.nash@hamiltonchamber.ca)
For media inquiries, contact Cassandra D'Ambrosio (c.dambrosio@hamiltonchamber.ca)
For project details, contact Katie Stiel (k.stiel@hamiltonchamber.ca)