Young Entrepreneurs & Professionals (YEP) Hamilton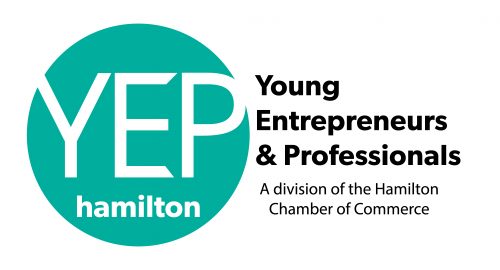 YEP is a Division of the Hamilton Chamber of Commerce. YEP exists to serve an important and dynamic demographic in the new and future Hamilton economies, while furthering the objectives of the organization. It aims to be the premiere initiative for the development and engagement of Hamilton's next generation of city builders.
YEP relates to any Hamilton Chamber member under the age of 40.
YEP hosts monthly general meetings, round table events and an annual community fundraiser that are open to all Chamber members. YEP members also receive discounted tickets to Chamber events.
Your YEP Executive Team
YEP is governed by Executive Members who are sworn in bi-yearly. There are Hamilton Chamber staff representatives and Elected representatives.
Annual Events hosted by YEP
Round Tables: YEP hosts about 4 roundtables each year. They are typically panel-based discussions featuring a series of local speakers, on a relevant topic. Examples of roundtable topics in the past: city development & revitalization; diversity, equity and inclusion in the workforce; personal and small business taxes for young professionals.
Essential Skills Speaker Sessions: YEP hosts about 4 guest speaker sessions each year. One key speaker will address a group of YEPs on a topic that is important to them. Typically, essential skills speaker sessions teach YEP an invaluable skill or perspective to better themselves. Past speakers: Neil Thornton, Bryce Jaspers, Brad Dean.
Speed Mentoring: YEP hosts 1 speed mentoring event a year. This event using the "speed dating" format to give YEPs the opportunity to network with Top-Tier Hamiltonians, CEOs, etc.
Fundraiser: YEP hosts 1 fundraiser a year. They are designed to raise money for a local charity. Typically the fundraiser is held over an activity – bowling, axe throwing, etc. YEPs are asked to support by purchasing a table as their contribution.
Upcoming YEP Events
Stay tuned for some events happening in 2023!