Young Entrepreneurs & Professionals (YEP) Hamilton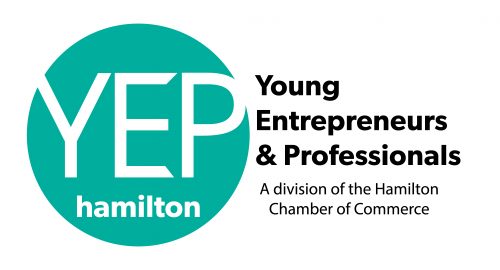 The Young Professionals & Entrepreneurs ("YEP") is a Division of the Hamilton Chamber of Commerce. YEP aims to be the premiere initiative for the development and engagement of Hamilton's next generation of city builders. YEP relates to any Hamilton Chamber member under the age of 40.
YEP hosts causal monthly networking events (such as Cheers and Pints with the President) and quarterly professional development events to engage our city's emerging leaders.
YEP members also receive discounted tickets to Hamilton Chamber events.
Upcoming YEP Events
Pints with the President featuring Medora Uppal
Wednesday, September 20 from 5 pm – 6:30 pm at Architect Hair Design
Pints with the President is a speaker series that features a local leader in Hamilton. This event connects ambitious young professionals with the best in business in Hamilton and creates a platform for meaningful conversations about entrepreneurship, leadership, and industry trends. Young professionals can expect an evening of enlightenment, networking, and inspiration.
Learn more and register here!
Your YEP Executive Team (2023-2025)
YEP is governed by Executive Members who are sworn in bi-yearly. There are Hamilton Chamber staff representatives and Elected representatives.
CHAIR: David Silvestro, Hamilton Health Sciences
VICE CHAIR: Joseph Apps, JoeApps Technology
AMBASSADOR: MacNeal Lashley, Sun Life Canada
CHAMBER REP: Cassandra D'Ambrosio, Hamilton Chamber of Commerce