Signature Events
The Hamilton Chamber hosts six signature events each year, bringing in Chamber members and the greater business community from the public, private, and not-for-profit sectors. Learn more about these events below and contact Marie Nash, Chief Operating Officer, if you wish to learn more about partnership opportunities.


OUTSTANDING BUSINESS ACHIEVEMENT AWARDS & CITIZEN OF THE YEAR | Annually in March
The Outstanding Business Achievement Awards recognize excellence in the areas of Small Business, Medium Business, Large Business, Young Entrepreneur of the Year, Century, Not-For-Profit and Accessibility. The event is attended by 500+ business leaders.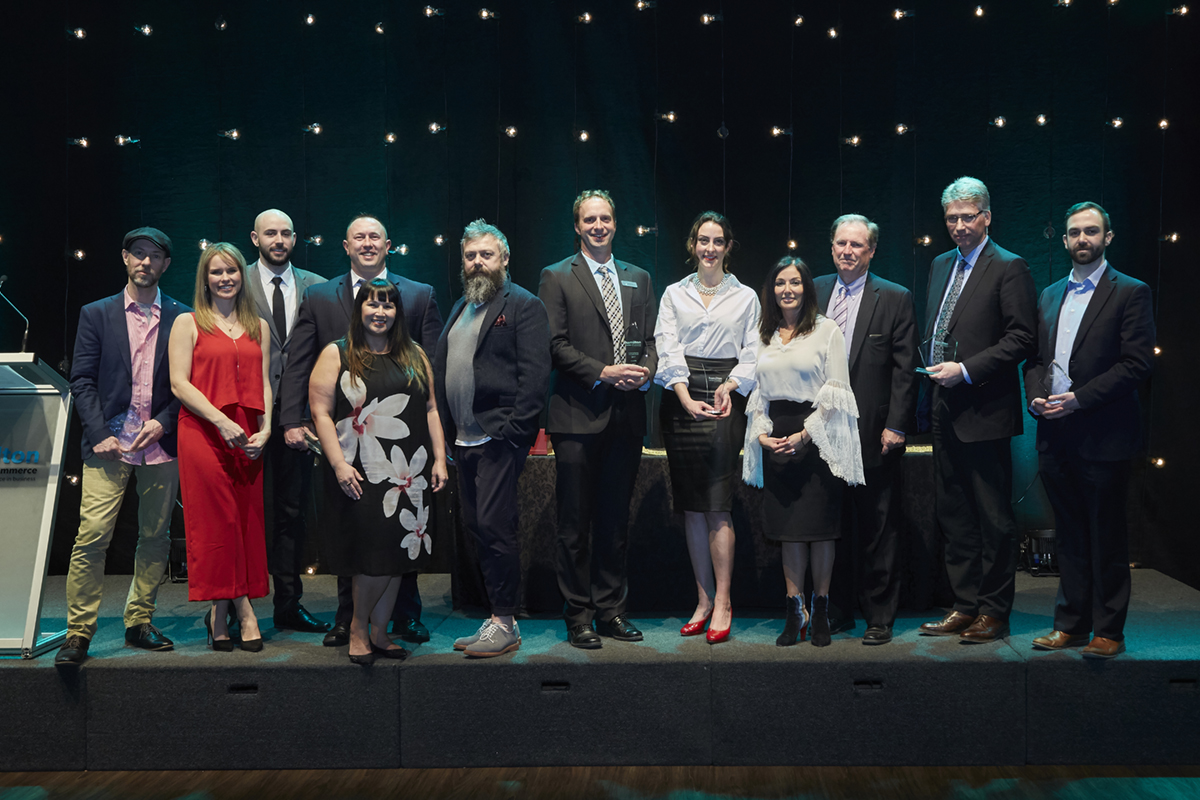 ---
ANNUAL GENERAL MEETING | Annually in March
The Annual General Meeting provides an update on the Chamber's activities and financials and the new Board of Directors are sworn in by the Mayor. A networking reception follows the AGM.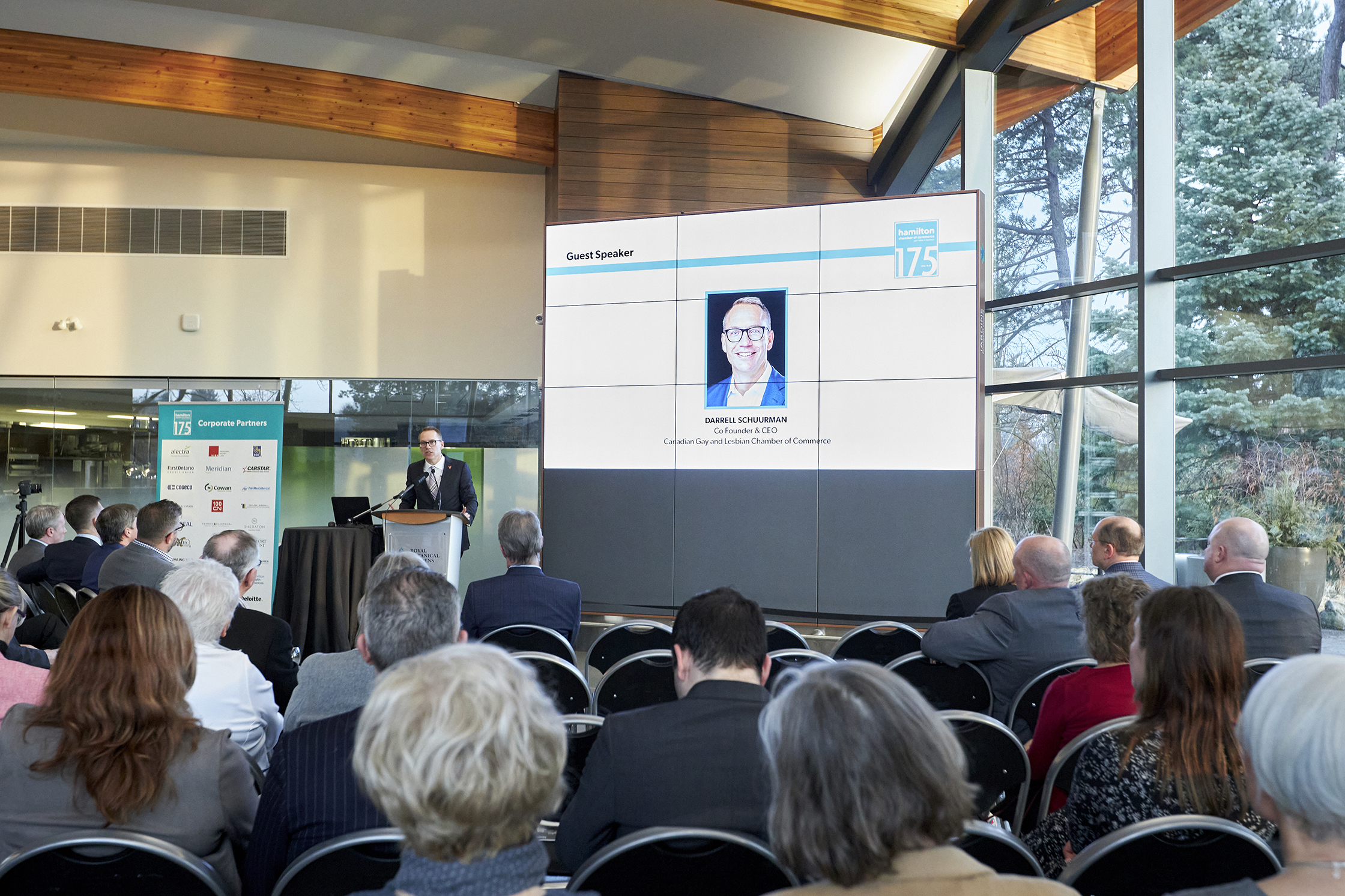 ---
MAYOR'S BREAKFAST | Annually in April or May
The Mayor's Breakfast is an annual must-attend event that attracts top local and regional business leaders representing all sectors of our economy. It provides a one-of-a-kind platform for our City's Mayor to reflect on key Council achievements and fresh opportunities that await our city.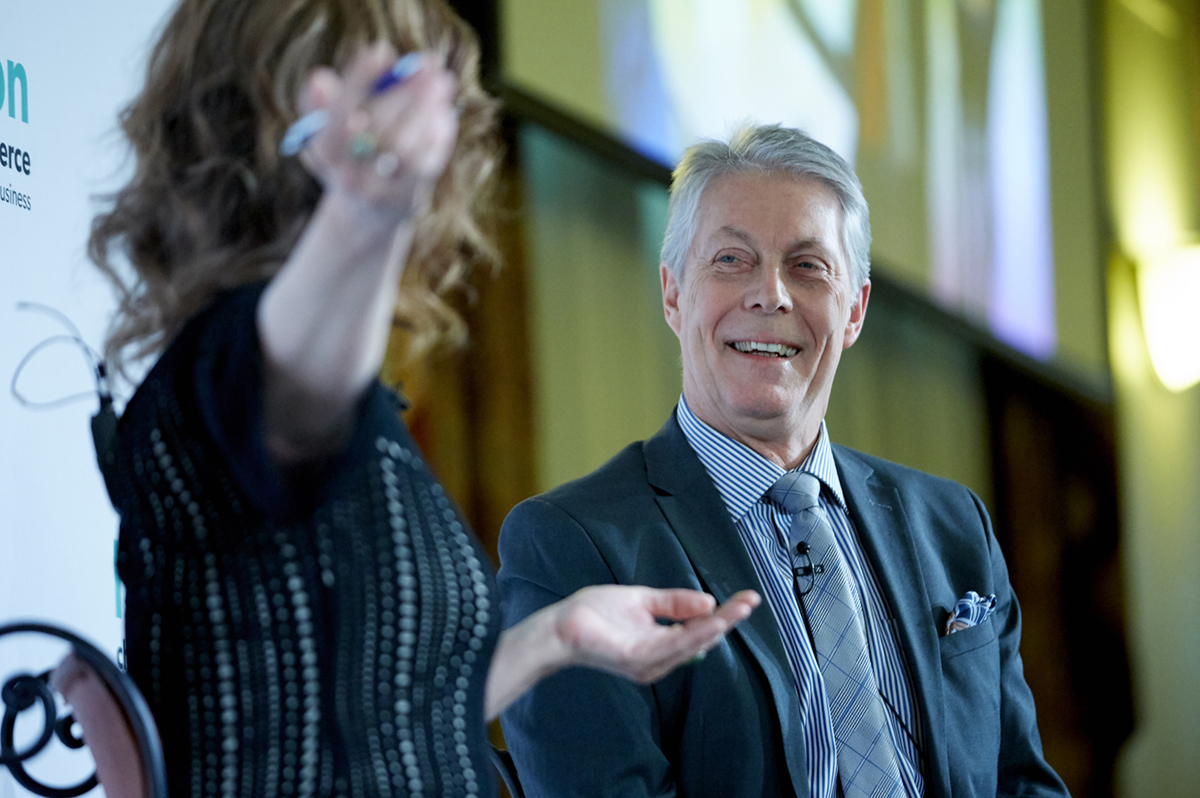 ---
CANADA'S INNOVATION CORRIDOR SUMMIT | Annually in May or June
Canada's Innovation Corridor is a globally significant economic region centred in the Greater Golden Horseshoe and anchored by Toronto, Kitchener-Waterloo, and Hamilton. The corridor generates 17% of Canada's GDP and ranks among other dominant regions in North America, Europe and Asia.
The annual summit is presented by Canada's Innovation Corridor Business Council, an affiliation of Chambers of Commerce and Boards of Trade representing over 21,000 businesses in the Greater Golden Horseshoe. The mission is to supercharge the next era of growth by promoting regional connectivity and collaboration. In 2020, the Summit will be hosted in K-W by the Greater Kitchener Waterloo Chamber of Commerce. Various sponsorship options are available. Visit: corridorsummit.ca to learn more.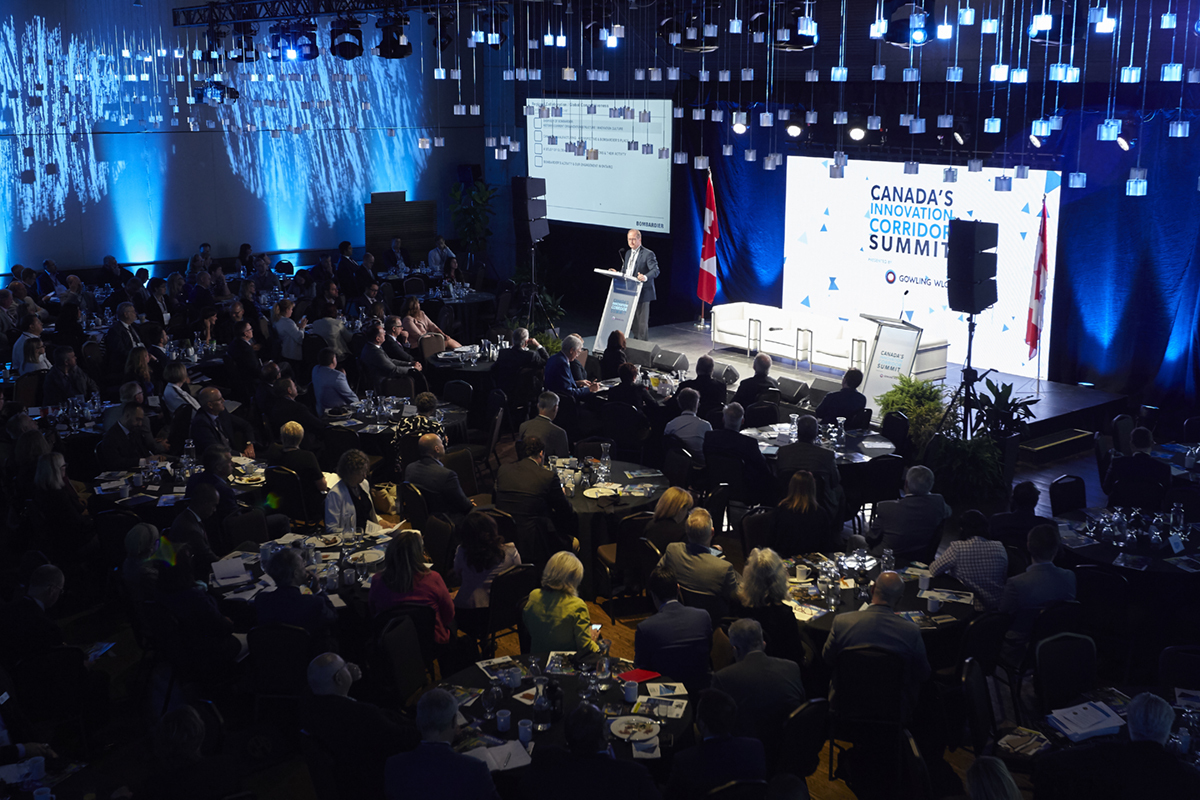 ---
CITY MANAGER'S BREAKFAST | Annually in October
This annual sold-out event features our City Manager, Janette Smith, updating our membership on emerging trends, and the City's economic development progress. The presentation is followed by a Q+A with Chamber President & CEO.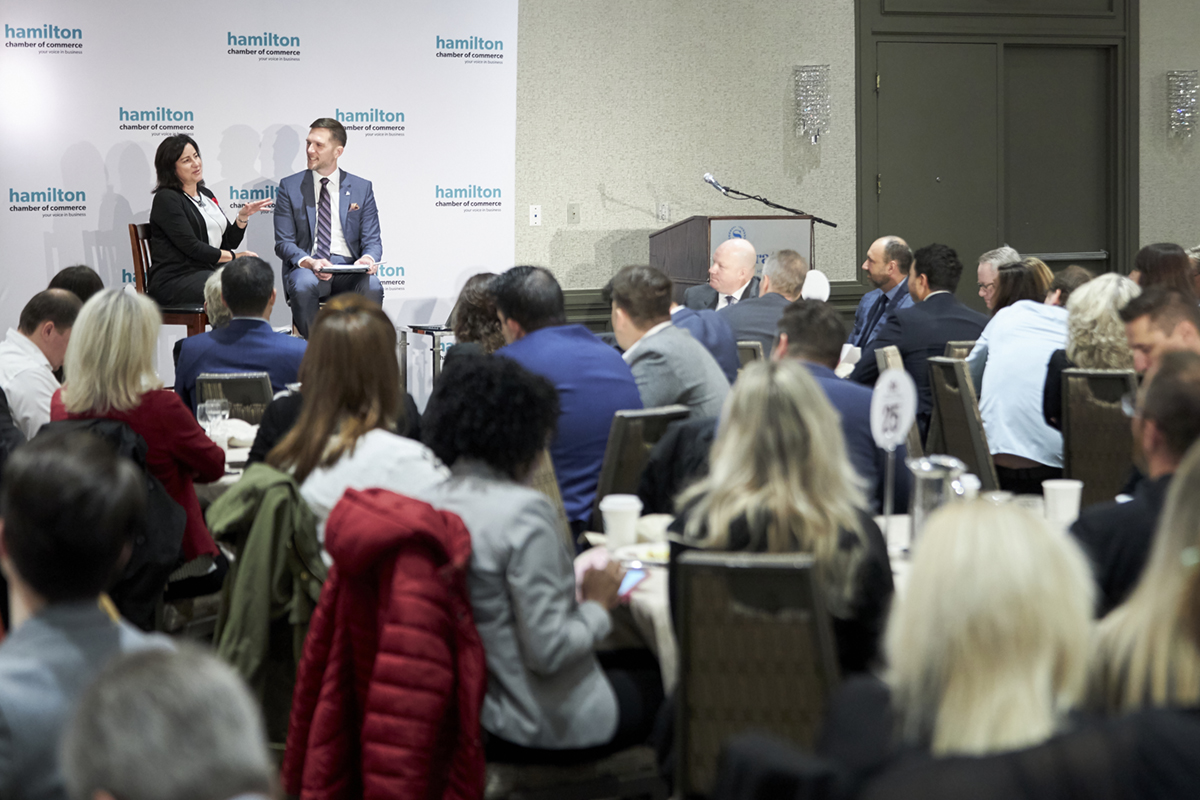 ---
Hamilton Day | Annually on the first Saturday in November
Hamilton Day is an annual, one-day city-wide shopping event to celebrate Hamilton's local small businesses from retail, cafes, restaurants, bars, theatres, independent artists and musicians, florists, gyms & fitness studios, personal services, entertainment and games stores – among others. Learn more at hamiltonday.ca