CEOs of Hamilton
Throughout its 173 year history, the Hamilton Chamber of Commerce has played a prominent role in convening our city's leadership to help drive positive change.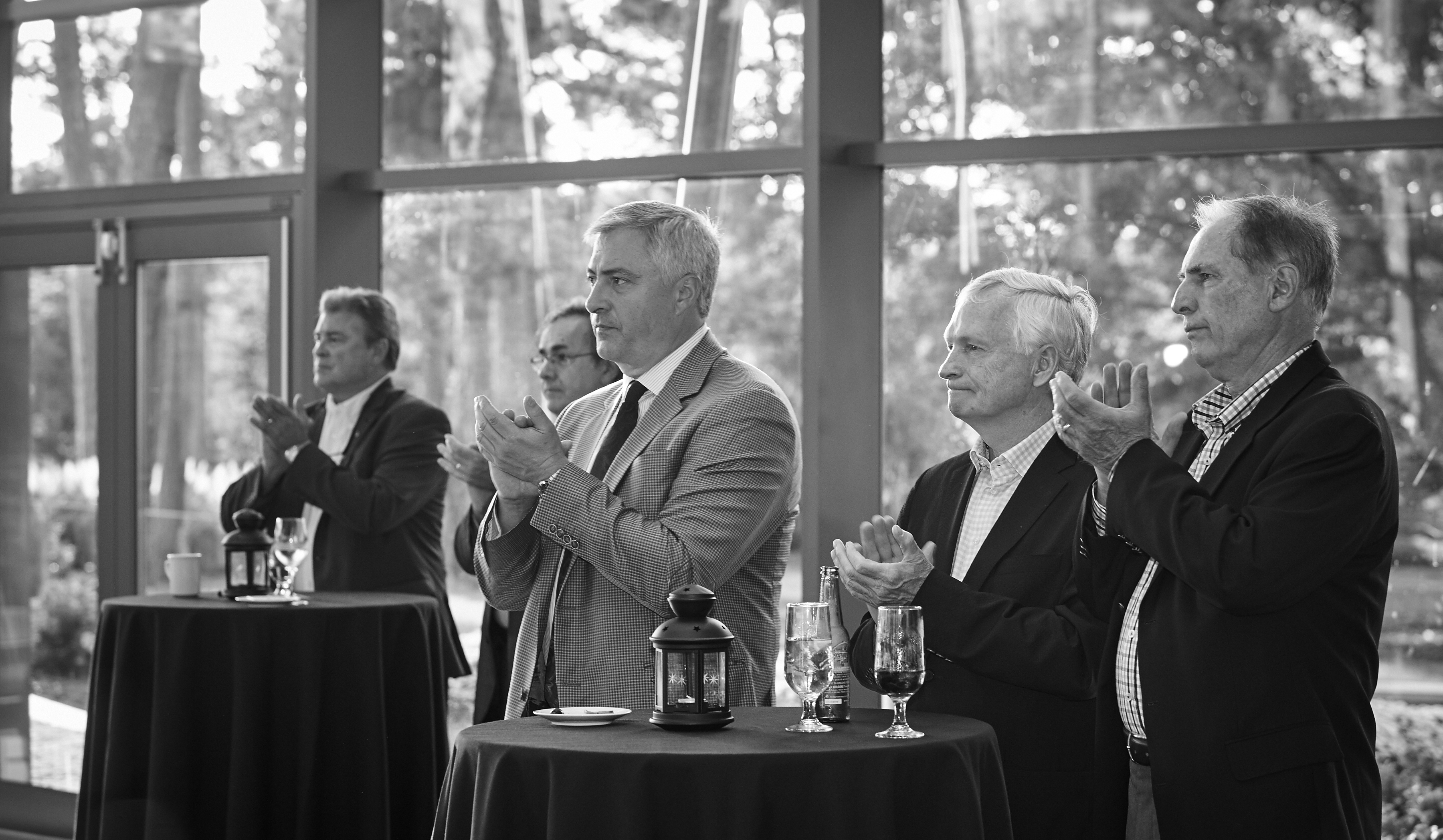 This was true in 1845 when our founder Isaac Buchanan brought together local leaders from diverse backgrounds to tackle the major challenges facing our growing community.  And this commitment to collaborative leadership remains current.
It's the essence of CEOs of Hamilton – a team of local area business, institutional and civic leaders focused on sharing skills, knowledge and insights toward the goal of imagining and building an even better Hamilton for everyone.
We occasionally meet throughout the year to:
Deepen relationships with peer CEOs
Exchange ideas and interact with VIP guests and visiting political leaders
Inform, support and strengthen the Hamilton Chamber as it formulates its policy and advocacy agenda
Assist the Chamber on specific initiatives, including a coordinated outreach to governments
Drive economic development and regional cooperation
Advise the Hamilton Chamber as it influences and puts a Hamilton perspective on the policy resolutions of the Ontario Chamber and Canadian Chamber
To learn more about this special  initiative, please contact Marie Nash at m.nash@hamiltonchamber.ca or 905-522-1151 x 245
Session 4: October 19, 2017
Roundtable with Andrew Scheer, Leader, Conservative Party of Canada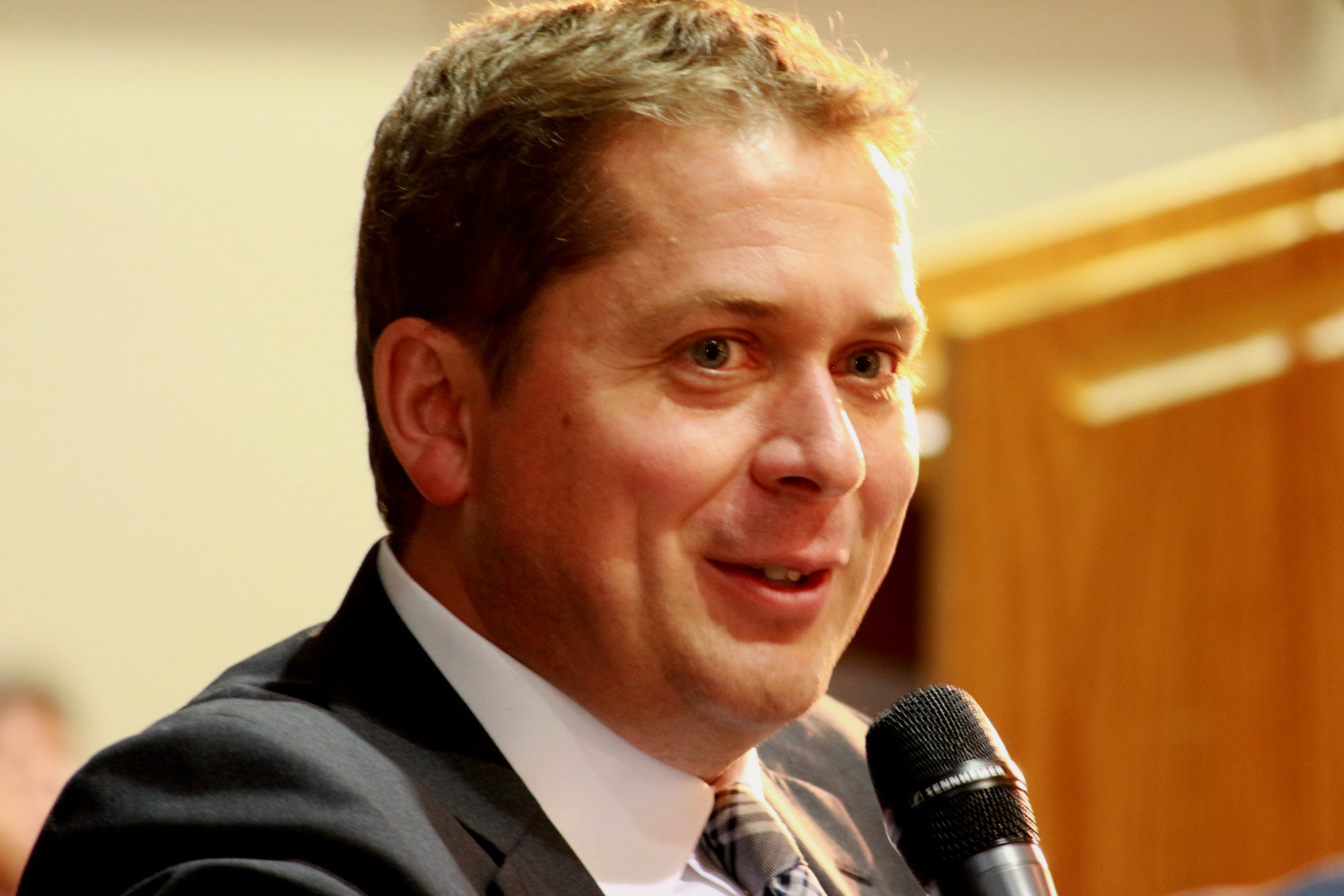 The Hamilton Chamber, through its CEOs of Hamilton initiative, hosted an exclusive roundtable with Andrew Scheer, Leader of the Conservative Party of Canada and Leader of the Official Opposition. It was facilitated by Hamilton Chamber CEO Keanin Loomis and took place on October 19, 2017 at the Hamilton Convention Centre. A special thanks to Hamilton area MP David Sweet for arranging the meeting and contributing to the dialogue.
The 45-minute conversation covered a range of nationally significant topics raised by local business, institutional and civic leaders. Examples included energy (termination of the proposed Energy East Pipeline), talent (chronic skilled trades shortages), innovation (advanced manufacturing supercluster and support for commercializing medical research), trade policy (reducing barriers to domestic and global trade) and business attraction (the role of the federal government in boosting foreign direct investment).
Mr. Scheer also responded to questions related to reconciliation with indigenous peoples and measures to support Canada's craft breweries.
The meeting provided valuable insights into the Conservative Party's priorities related to the Canadian economy in general and business growth in particular: lower taxes, less government spending, fewer regulations, expansion of global trade, and eliminating a price on carbon.
The party's overall goal for the economy, shared by Mr. Scheer, is to create a world-leading, pro-business climate in Canada.
Click HERE to listen to Mr. Scheer's public remarks in Hamilton earlier in the day (15 minutes)
Session 3: July 21, 2017
Roundtable with Catherine McKenna, Minister of Environment and Climate Change
Session 2: April 18, 2017
Roundtable with Steve Orsini, Secretary of the Ontario Cabinet

Session 1: February 8, 2017
In Conversation with Patrick Brown, Leader of the Progressive Conservative Party of Ontario