The Hamilton Chamber of Commerce asked:
Do you know someone who is the ultimate Hamiltonian?
Do you know someone who works tirelessly for their community?
What Hamiltonian, in your estimation, made the most impact on this community in 2013
And you answered! We are pleased to announce the following nominees for the Hamilton Community Awards:
76th annual Royal Bank Distinguished Citizen of the Year:
Joey Coleman, joeycoleman.com
Goce Dimitrioski, Volunteer365
Jean-Paul Gauthier, September Seventh Entertainment Ltd
Jeff Paikin, New Horizon Development Group
Dr. Nathalie Yan, Yan Health Care Inc
Hamilton Spectator Youth Volunteer of the Year:
Richard Armacinski, Cardinal Newman Catholic Secondary School
Felicia Binotto, Ancaster High School
David Bowman, St. Mary Catholic Secondary School
Tanya Joseph, Sir Allan MacNab Secondary School
Monica Nguyen, Orchard Park Secondary School
Kate Stericker, Orchard Park Secondary School
Jackson Virgin, Westdale Secondary School
Michelle Zhitomirsky, Highland Secondary School
A panel of distinguished citizens will use independent research, along with the support letters provided by the nominators, to reach its decision.  Winners will be announced at the Hamilton Community Awards dinner on Tuesday, January 21, 2014 at Liuna Station.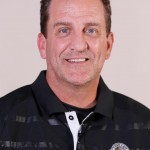 The Hamilton Chamber of Commerce is proud to welcome Kent Austin, Ti-Cat Head Coach and General Manager, as our guest speaker for the evening.