LRT-Ready Series 2: Field Trip to Eglinton Crosstown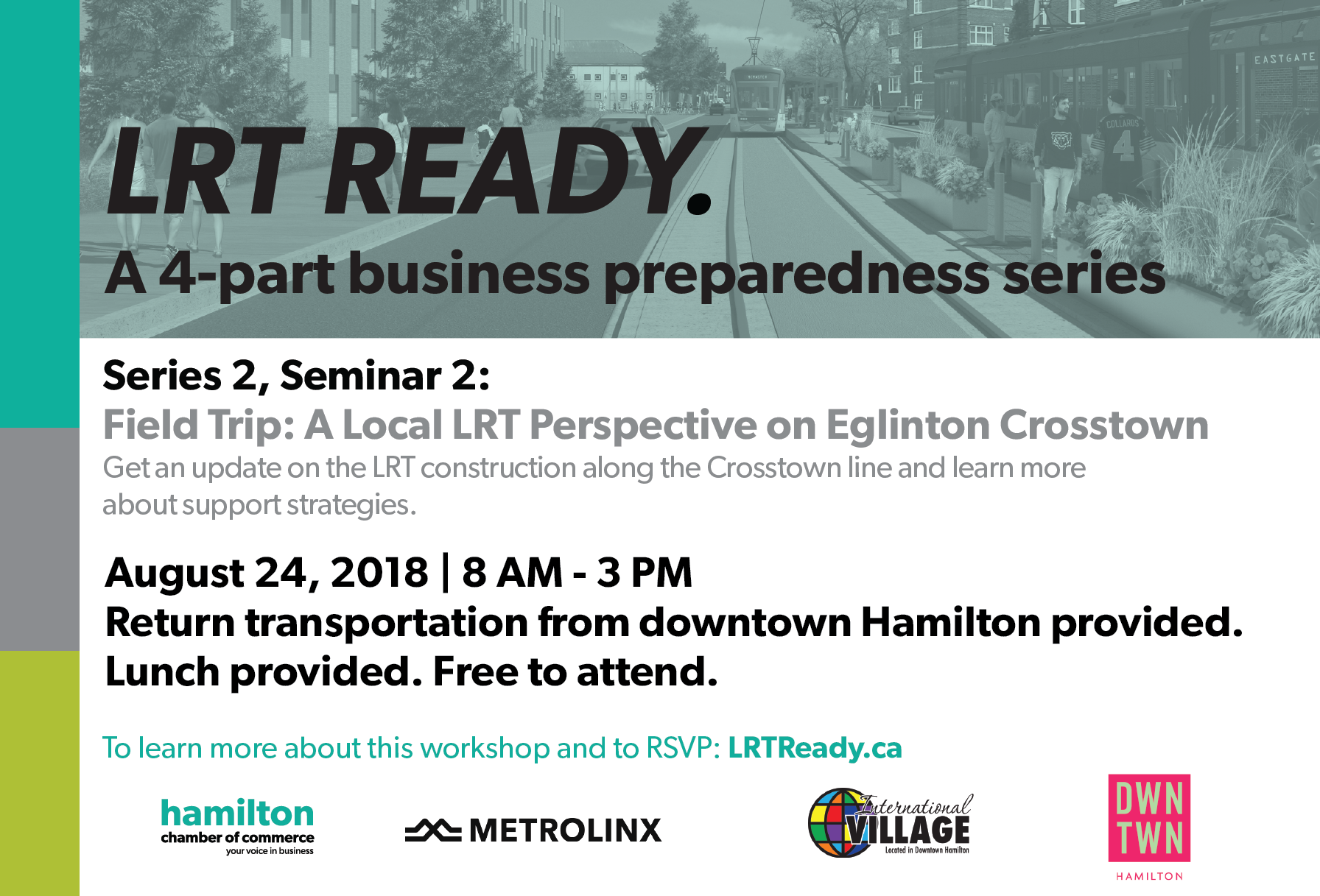 Get an update on the LRT construction along the Crosstown line and learn more about support strategies.
Return transportation from downtown Hamilton provided. Lunch provided. Free to attend.
This event is not open to the general public.  You must be representing a business in Hamilton to participate.
Details:
Please meet us at the Hunter Street Go Station lobby for 8 am. We will departing by bus at 8:30 am sharp
Bus tour will be approximately 1.5 hours and we will be stopping for lunch afterwards (lunch included)
We will be wrapping up around 1:30 pm and should be back in Hamilton by 3:00 pm the latest
Date and Time
Aug 24, 2018, 8:00 am - 3:00 pm