Global Training, Coaching & Development
Business Coaching/Consulting
I have 20 years' experience as an educator, consultant, trainer, writer, and coach. I deliver custom-designed workshops on well-being (happiness) in the workplace. Research suggests that happiness raises nearly every business outcome: raising sales by 37%, productivity by 31%, and accuracy on tasks by 19% as well as health and quality of life improvements (Anchor, 2016). Happier employees are not only more productive but engage with and enjoy work more. #Happiness Hamilton.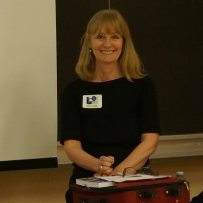 Contact
Patrice Palmer
(905) 928-7475
Representatives