Brott Music Festival
Musical Theatre and Opera Companies
The Brott Music Festival (est. 1988) is the largest non-profit orchestral music festival in Canada, and, the only festival with a full-time, professional orchestra-in-residence.
The Brott Music Festival is renowned for its extremely high artistic standard, world class soloists, its exuberant young orchestra and its eclectic mix of orchestral, chamber, jazz, pops and education concerts at various venues across Southern Ontario.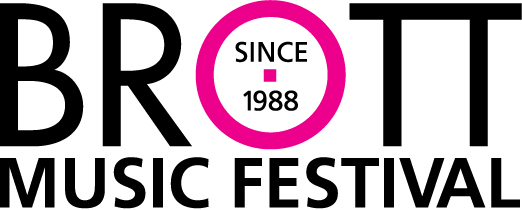 Contact
Jacqui Templeton Muir
(905) 525-7664
301 Bay St. South
Hamilton, Ontario
L8P3J7