YEP Panel: Women & Side Hustles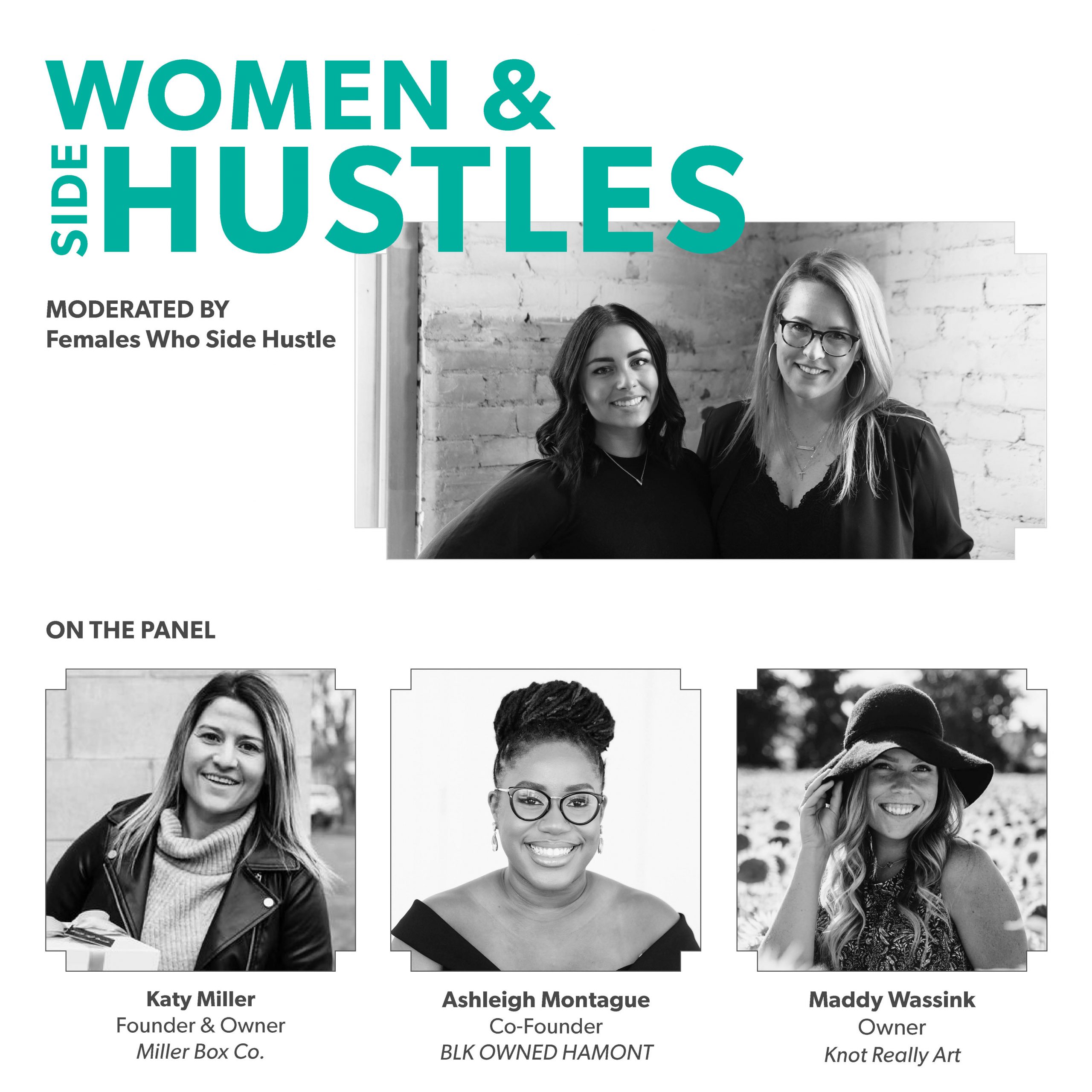 Thinking about starting your own side hustle? Have you started one and are looking for some advice? Hear from ladies who have been there!
The Young Entrepreneurs & Professionals of Hamilton are hosting a panel of local women to chat all things entrepreneurship.
Panel moderated by:
– Females Who Side Hustle (Sarah and Teri)
On the panel:
– Ashleigh Montague, BLK OWNED HAMONT
– Katy Williams, Miller Box Co
– Maddy Wassink, Knot Really Art
Join us on April 8 to learn about: how to get started with a side hustle, challenges, things to consider, why to start one, and more.
Have questions for the panelists? We'd love to hear them. Please ask away when you sign up!
Date and Time
Apr 8, 2021, 5:30 pm - 7:00 pm