YEP Essential Skills Speaker Series: Embrace The Now
New Year, New YEP. We're kicking the year off with an inspirational host to make sure it's your most successful year yet!
Join us for a YEP Essential Skills Speaker session, featuring Dr. Deanna Behnke-Cook, Ph.D.
TOPIC – Embrace The Now. Using the motto, today is a new day, Dr. Behnke-Cook frames her talks by encouraging audiences to be present in spite of life's highs and lows.
Doors & breakfast at 8:00 am.
Programming begins at 8:30 am.
This event is free for YEP Members to attend. The fee for non-YEP members is $5.
Breakfast will be provided.
More on Dr. Behnke-Cook
Dr. Behnke-Cook believes adversity can be transformed into compassion, empathy and strength. Sharing her story, Dr. Behnke-Cook drives home her belief that we can be stronger than before, drawing on her journey with breast cancer as strong evidence of this.
Dr. Behnke-Cook earned her Ph.D. from McMaster University focussing on youth risk behaviours. In particular, how schools, communities and families have an impact on the choices youth make.
Dr. Behnke-Cook also completed a Post-Doctoral Fellowship with the Faculty of Medicine atMcMaster, studying the impact of poverty on health outcomes for youth and their families. Her experiences working with youth and young adults have fueled her passion for supporting the development of resiliency. Now, a sought-after speaker, Dr. Behnke-Cook shares her message with audiences across North America.
Dr. Behnke-Cook is a lifelong Hamiltonian, currently living in the Durand neighbourhood with her husband Gordie, their four children (young adults), two dogs and one cat.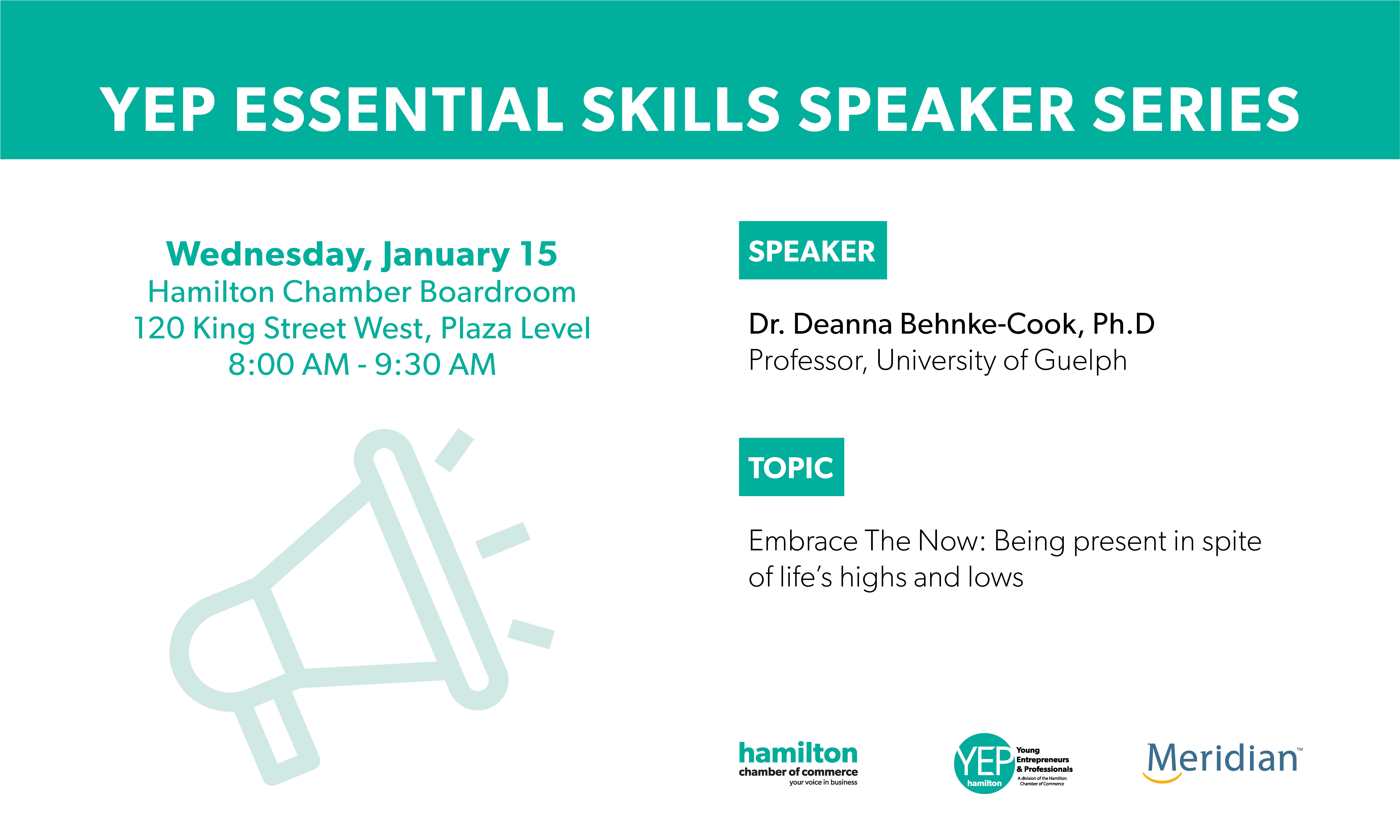 Date and Time
Jan 15, 2020, 8:00 am - 9:30 am
Location
Hamilton Chamber Boardroom
120 King Street West
Plaza Level
Hamilton
Ontario
Canada
L8P 4V2