YEP Cheers: Conversations at CoMotion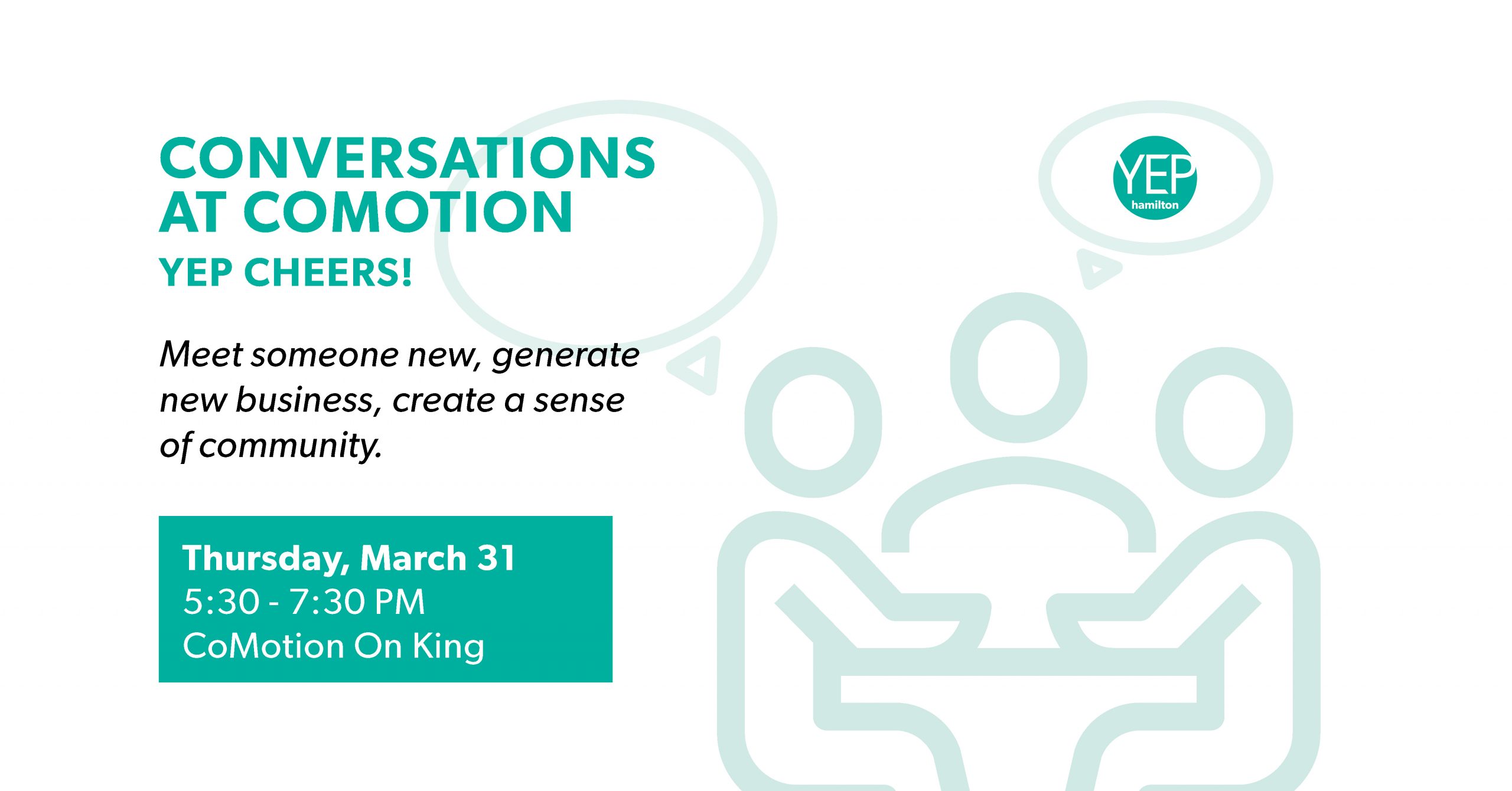 Join us for a special edition of our Cheers gathering – Conversations at CoMotion.
Cheers is about bonding and beverages – not business cards. Bring a friend, meet a new face, and share your story with someone.
This event will be held in person at CoMotion on King (115 King St E, 3rd Floor) and is free to attend. There will be drinks and light refreshments served.
We look forward to seeing you!
Date and Time
Mar 31, 2022, 5:30 pm - 7:30 pm