WEHBA & HCC: 'Who Will Swing The Hammer' Report Launch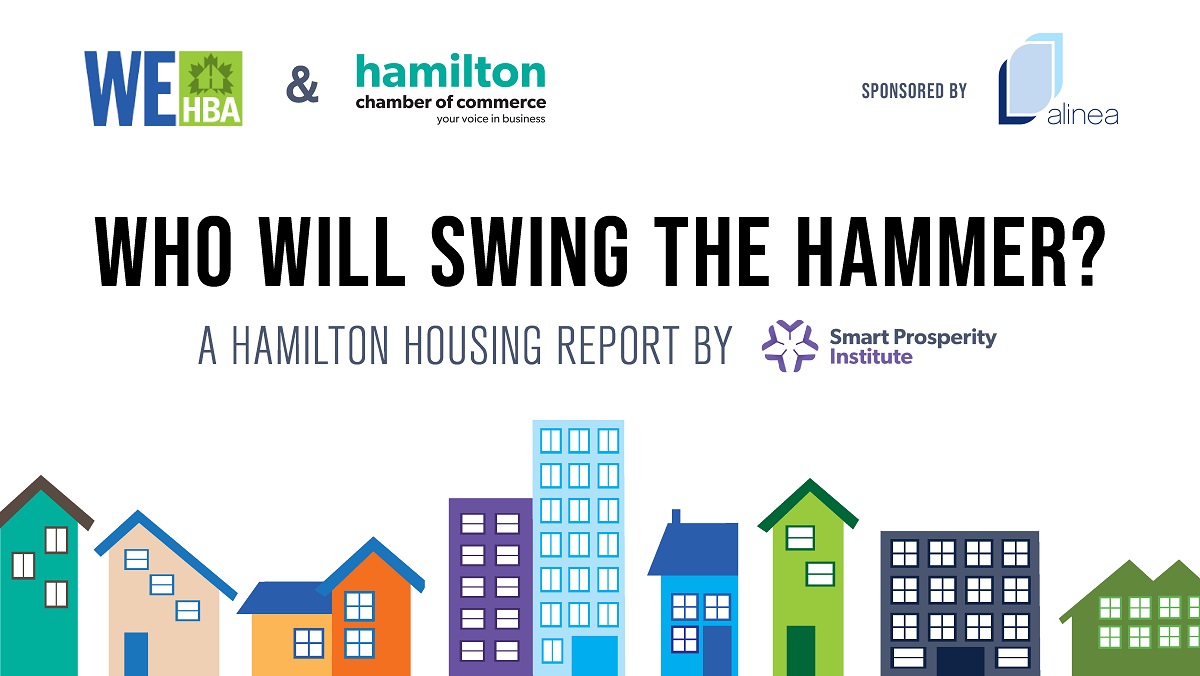 The City of Hamilton, along with Burlington and Grimsby, the three communities that comprise metropolitan Hamilton, find themselves at the centre of a troubling paradox:
Metro Hamilton has a pre-existing housing shortage and needs to double homebuilding over the next decade to address this shortage and keep up with population growth.
The shortage of housing in Metro Hamilton has caused home prices and rents to rise higher than in other communities in Canada.
Metro Hamilton's high home prices and rents risks pricing out the workers needed to build those homes.
Failing to address the housing shortage will not just cause living in Hamilton to become less affordable, but it will also strain the social and economic viability of the community.
With an aging population, the region must attract and retain experienced workers to replace those retiring. It will need healthcare workers to care for an aging population and education workers to ensure Hamilton is a viable option for families with children. Hamilton's growing manufacturing, tech, and health sectors will need to be able to attract young workers and retain them when they consider having children.
Join Dr. Mike Moffatt of the Smart Prosperity Institute, the Hamilton Chamber of Commerce and the West End Home Builders' Association on Wednesday, May 17 from 8:30 a.m. – 10:00 a.m. at LiUNA Station for a breakfast launch of our joint Hamilton Housing Report, "Who Will Swing the Hammer?"
This event is proudly sponsored by Alinea.
Seating is limited and this event is expected to sell out.
Date and Time
May 17, 2023, 8:30 am - 10:00 am
Location
Liuna Station
360 James Street North
Hamilton
Ontario
L8L 1H5