Public Education Series – Session 2: Innovations in Waste Heat Recovery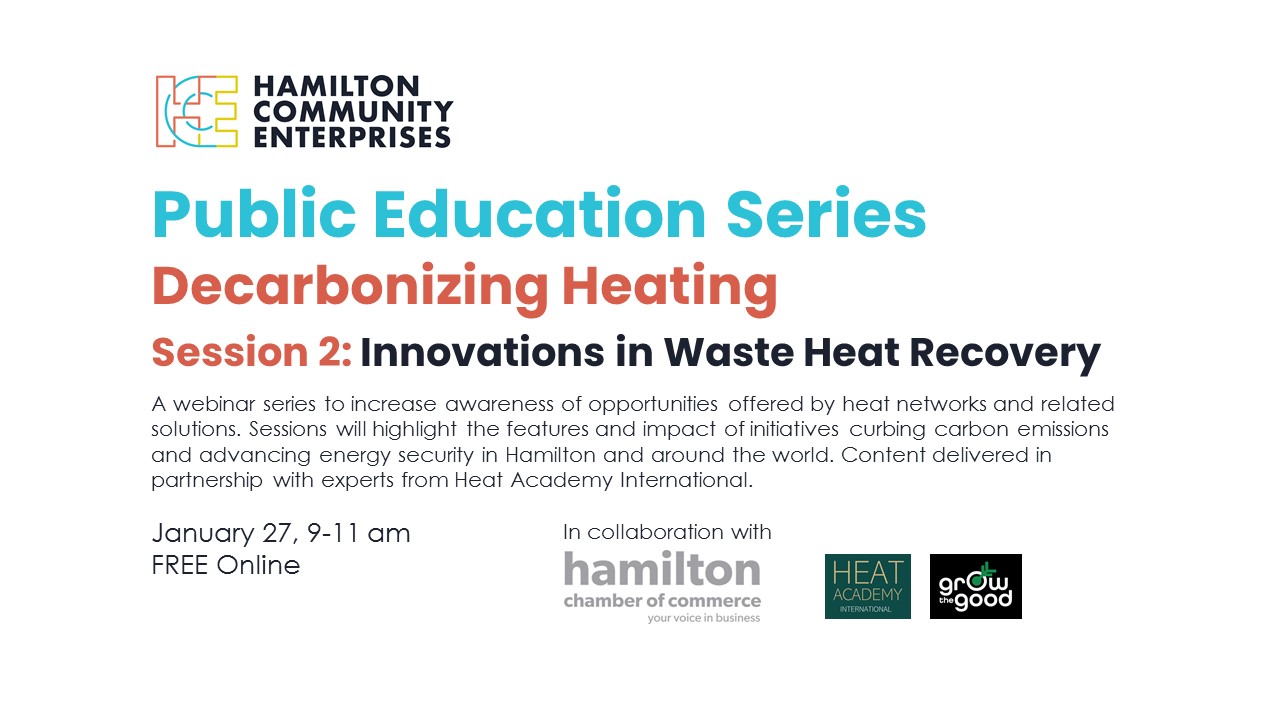 The Hamilton Chamber has teamed up with Hamilton Community Enterprises to present a seminar series on decarbonizing heating as a significant action to combat climate change and promote sustainable development. Register now for Session 2 titled Innovations in Waste Heat Recovery. Key topics will be the value of waste heat in a Canadian context and case studies in next generation heat networks, including a leading example from Ottawa, Ontario. The session will also dive into a proposed study on the viability of industrial waste heat recovery in Hamilton. Presented in collaboration with Heat Academy International and featuring specialists from industry, academia and the not for profit sector.
Click HERE to View Previous Sessions
Link to event will be sent closer to the event.
Date and Time
Jan 27, 2022, 9:00 am - 11:00 am