LRT Ready: Field Trip to Uptown Waterloo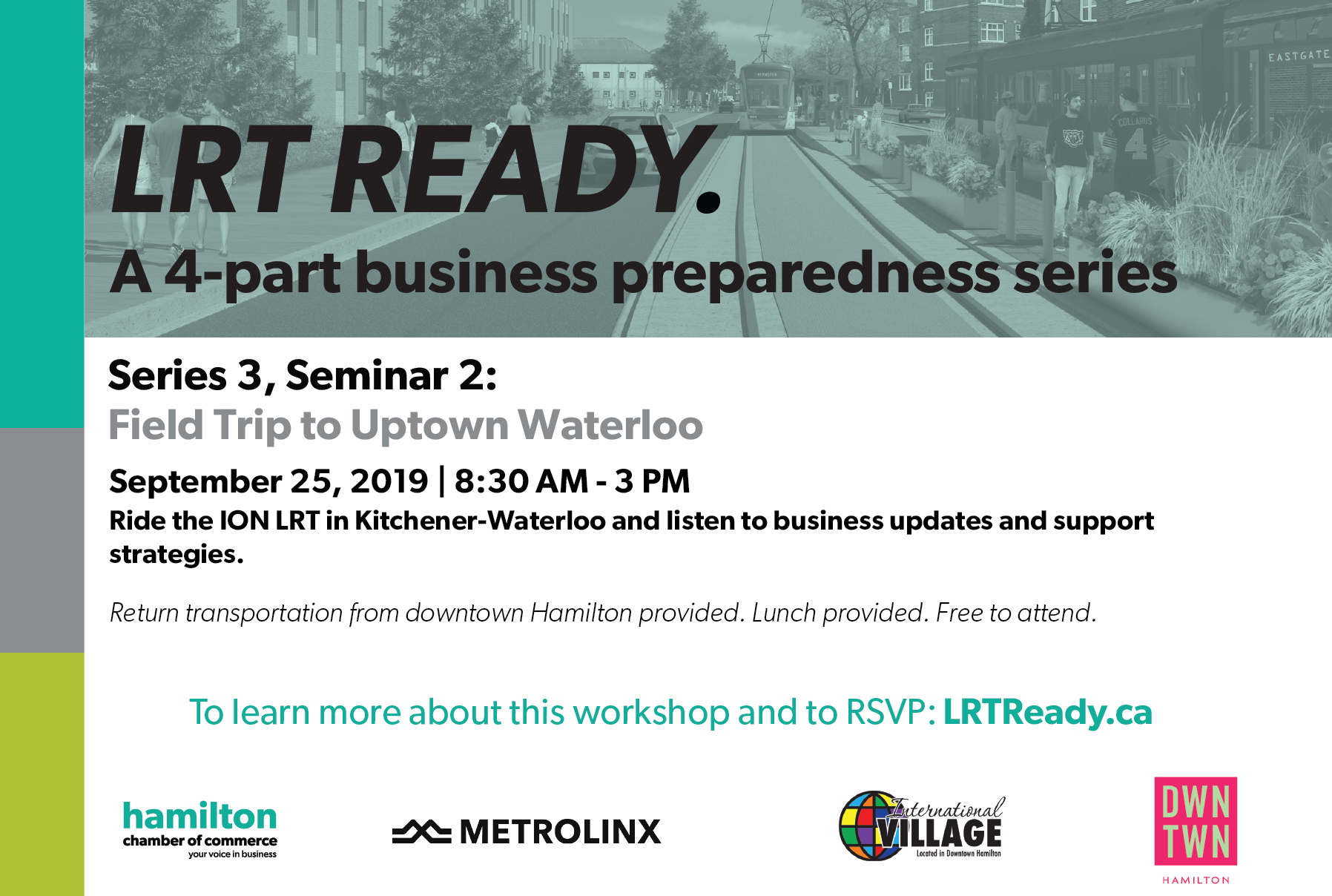 Join us for our second field trip to Uptown Waterloo! We'll ride the ION LRT in Kitchener-Waterloo, and visit local businesses to hear their updates and strategies during LRT construction.
Free to attend. Pick-up and return travel to Hamilton included.
DRAFT Agenda:
8:30-10:00 AM – Hamilton businesses travel to Waterloo by charter bus (Hunter GO Station)
10:00 AM – Visit Business: Words Worth Books
10:30 AM – Visit Business: House of Bamboo
11:00 AM – Travel on the ION from Waterloo Public Square station to Conestoga Mall station
12:00 PM – Visit Business: Abe Erb Brewery. Dine in for lunch.
1:30-3:00 PM – Leave Waterloo, charter bus home to Hamilton
*This agenda is a rough outline of the day. Please refer back to this page for updates.
Date and Time
Sep 25, 2019, 8:00 am - 3:00 pm