HR Network Event – A Framework for HR Policies and Procedures
How Well Are You Managing Your Risk?
If you answer "No" to any of the following questions, your business could be exposed to unnecessary HR or employee relations risk, and this event is for you!
Do all your employees have a written contract of employment?
Do you have an employee handbook covering all aspects of work?
Has your employment documentation been reviewed in the last six months?
Are changes to policies and procedures communicated to all staff?
Are copies of the handbook available for all employees to view?
Are you confident you know your legal obligations under provincial employment standards laws?
Join us on September 14 for our next HR Network meeting at Uptown Business Club, 236 Pritchard Road, Hamilton, from 4 – 5:30 PM.
We will also hear about The McMaster Humanities Career Apprenticeship Program, which is back for its fourth year of funding to support businesses in Hamilton. It offers a one-time grant of $10,000 to hire a McMaster Humanities graduate who will, in turn, complete meaningful projects in a work environment that fosters learning, networking, and development.
This HR Network event is sponsored by Hirequity.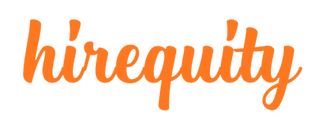 Date, Time, and Location
September 14, 2023, 4:00 PM – 5:30 PM
Uptown Business Club
236 Pritchard Road, Hamilton
Tickets are $15 for members and $25 for non-members (refreshments will be provided).
Date and Time
Sep 14, 2023, 4:00 pm - 5:30 pm
Location
Uptown Business Club
236 Pritchard Road
Hamilton
Ontario
Canada
L8W 3P7