Digital Main Street – Hamilton Information Session #2
The Digital Main Street Project seeks to help small, main street businesses across Ontario improve their adoption of technologies to better promote themselves online, sell online and even run back-office processes online.
For Hamilton businesses, the City of Hamilton – in partnership with the Hamilton Chamber of Commerce – will be assisting eligible businesses within the 13 Business Improvement Areas (BIAs).
Every business that wants to participate in the grant must first take an online assessment of their current technology use. Based on the assessment, the business will then develop a Digital Transformation Plan which will detail their goals and what technologies they need to achieve those goals.
To help put the plan into action, the business can then apply for a one-time grant of $2,500 to help with the costs of adopting the required technology.
This information session will discuss the Digital Main Street project, eligibility requirements and application process. Additionally, for businesses who offer digital technology services including web site design, graphic design, social media management, ecommerce platforms and integration, etc., we will be discussing how you can add your business to the Vendor Directory associated with the Digital Main Street project.
For program eligibility and details, please visit https://www.investinhamilton.ca/small-business/digital-main-street/
To start your application for the Digital Main Street grant or join the Vendor Directory, please visit https://digitalmainstreet.ca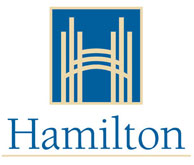 Date and Time
May 8, 2019, 6:00 pm - 7:30 pm
Location
Hamilton Chamber Boardroom
120 King Street West
Plaza Level
Hamilton
Ontario
Canada
L8P 4V2