4th Annual Canada's Innovation Corridor Summit
The 2021 Summit will explore key issues associated with the theme of Disruption. In particular, keynotes and panel discussions will focus on the human integration of talent and tech to capture sector-disruptive opportunities.
Elements of practical applications involving cybersecurity, 5G adoption, Internet of Things (IoT), AI, and machine learning will be topics discussed. Emphasis will be on the potential and practical applications of talent-tech integration to transform processes at our plants, offices, supply chains and stores to not only adapt to disruptive forces but to boost enterprise performance, consumer experience and our regional economic competitiveness.
This year's Summit is being held by the Brampton Board of Trade. To learn more about the Annual Corridor Summit, visit corridorsummit.ca.
The long-term goal of the summit is to inform and drive transformational actions that shape the corridor's future as a world-class region measured by talent, productivity and quality of life.
Regional connectivity and collaboration fuel success in the modern global economy. Canada's Innovation Corridor is anchored by the Greater Toronto & Hamilton Area (GTHA) and Waterloo regions – a high-growth economic zone in Southern Ontario defined by a dense cluster of advanced manufacturing and technology firms.
** promo code must be applied to the After August 31 registration option **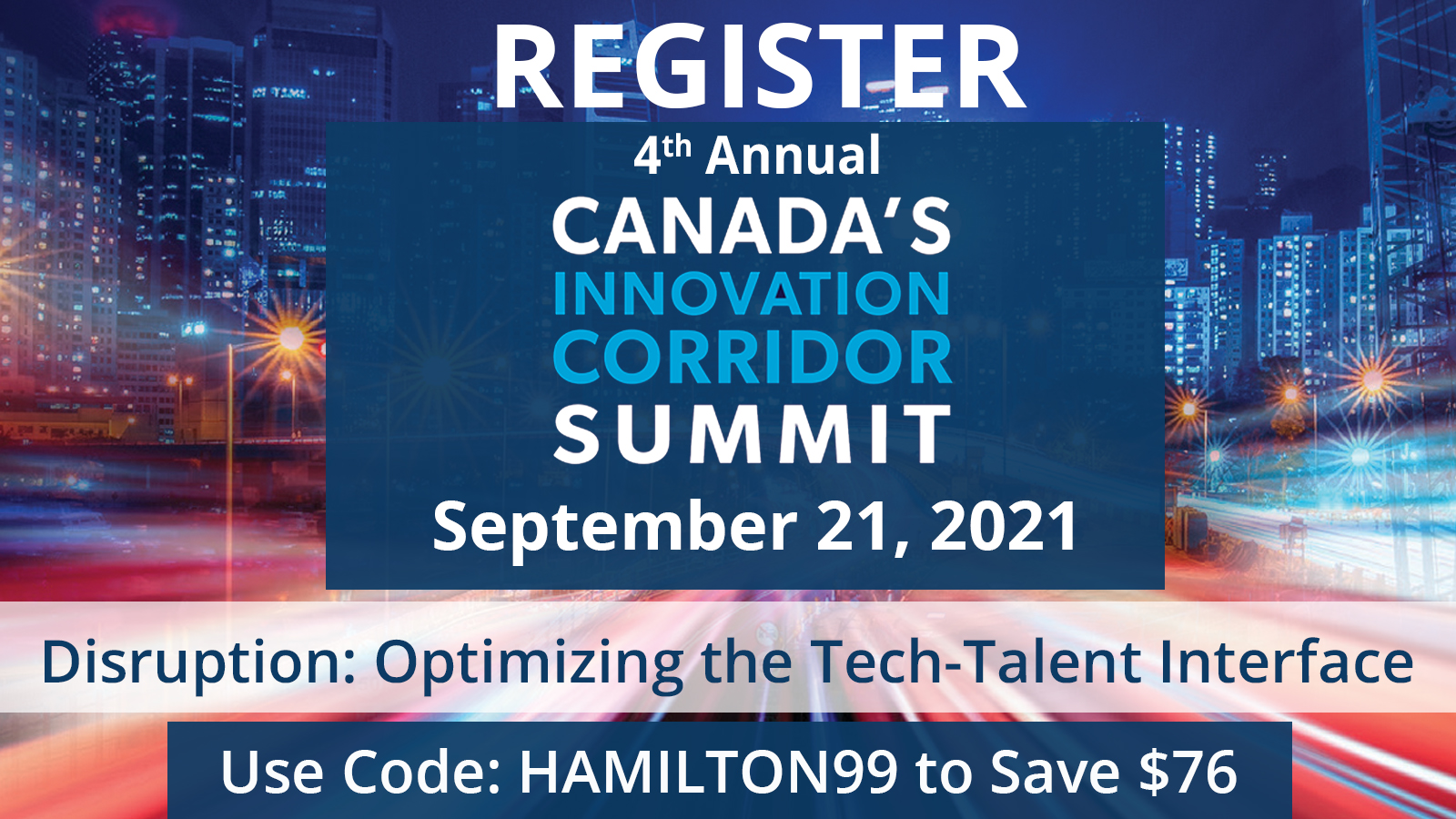 Date and Time
Sep 21, 2021, 8:00 am - 6:00 pm