Featured
2022 Municipal Election Consultation – Seeking Members To Participate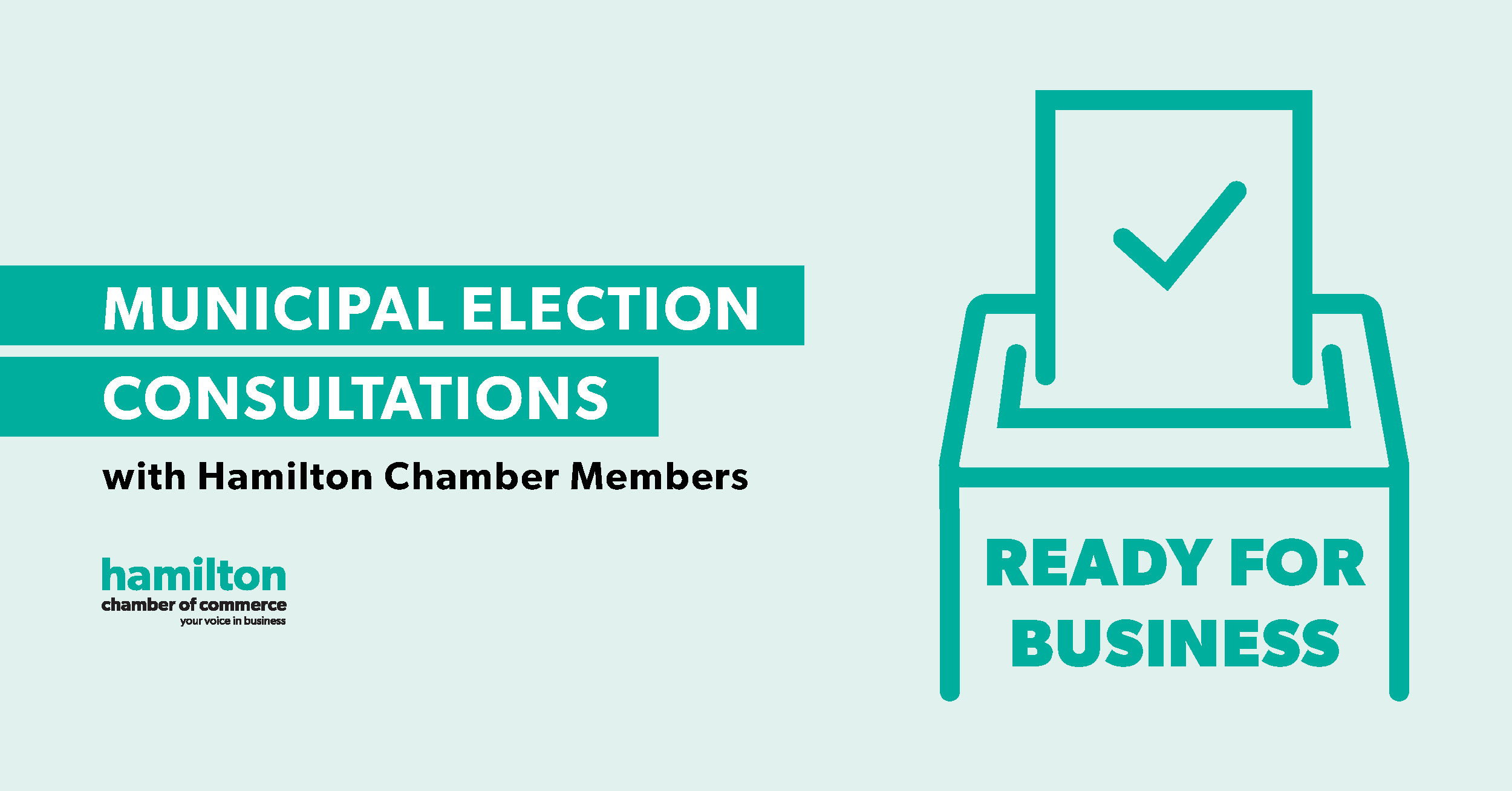 As the Hamilton Chamber of Commerce looks to the 2022 Municipal Election happening on October 24, it is time to prepare our election advocacy campaign strategy.
The Chamber will execute an engagement and consultation exercise with our membership to exchange in dialogue and robust conversation about key policy issues important to their operations. From there, a combination of those findings and existing policy priorities will be synthesized into key messages that the Chamber will broadcast over the course of the municipal campaign to draw candidates' attention to these issues and compel them to comment on plans to support local businesses and Hamilton's economy.
To begin this process, the Chamber is inviting members to sign up for one of six one-hour consultation opportunities taking place between August 15 – September 1 to provide feedback and contributions that will inform our 2022 municipal election advocacy strategy.
At this early stage, we currently have a "Ready for Business" ethos in mind. Following the past few challenging years, this campaign speaks to where the Hamilton economy is going and will help to inform what Hamilton businesses need from their municipal leaders to succeed and grow their operations.
Are you interested in participating in the consultation process?
Do you have any pressing municipal issues affecting your business operations?
What matters to you and the success of your business this upcoming municipal election?
Please contact our Events Manager, Julia Freeman at j.freeman@hamiltonchamber.ca to indicate your interest in attending any of the virtual consultation sessions:
Tuesday, August 16 @ 12:00 p.m.
Thursday, August 18 @ 12:00 p.m.
Tuesday, August 23 @ 12:00 p.m.
Thursday, August 25 @ 12:00 p.m.
Tuesday, August 30 @ 12:00 p.m.
Thursday, September 1 @ 12:00 p.m.
 Thank you for your interest in participating and please reach out to the Hamilton Chamber's Policy & Government Relations Advisor, Paul Szachlewicz, with any questions.
Date and Time
Aug 16, 2022 - Sep 1, 2022, 12:00 pm - 1:30 pm