STG Capital Management
Financial Services
Products & Services Offering
Investment Planning
Income Protection
Cash Flow Management
Tax Minimization
Management Fee Minimization
 Product Allocation
Inflation Protection
Risk Tolerance & Investment Objectives
 Insurance Planning
Health & Dental Coverage
Life Insurance
Critical Illness Protection
Long Term Care Insurance
Short Term & Long Term Disability Insurance
Annuities
Mortgage Insurance
Estate Planning
Business Succession Planning 
 Planned Giving and Charitable Donations
Minimize Estate Taxes and Preserve More of Your Assets
Retirement Planning
 Pre and Post Retirement Planning
Income Protection
Product Allocation
Create Multiple Streams of Tax Efficient Income
Group Retirement Services
Defined Contribution Plans:
Group Pension Plans
Group RRSP
Group DPSP
Group Non-Registered Savings Plan
Group TFSA
ESOP (Employee Share Ownership Plans)
Group Retirement Income Plan
Investment Management Fee (IMF) Assessment
Capital Accumulation Plan (CAP) Guideline Review
Group Benefit Services
Design or re-design a Group Benefit Plan including Insurance, Short Term
and Long Term Disability, Extended Health Care and Dental Coverage.
 Health Care Spending Account (HCSA)
Rate Review
 Cost Containment
Administration Assessment
Claims Processing Review
 Member Education
Financial Education Specialists from the Sponsoring Insurance Carrier are available toll-free through Customer Service Centre or periodically on site depending on plan characteristics to provide financial education to plan members. Specialists are typically available Monday to Friday, between 9 a.m.
and 5 p.m. ET.
Account Manager
Your Account Manager will work in partnership with your Advisor, and focus primarily on ensuring your plan is implemented in a manner that ensures a smooth and easy transition of your plan to your chosen Carrier. The Account Manager will also provide ongoing support to your plan administrator(s), helping them manage and monitor the plan.
Choice, Flexibility and Security
Finding the right group retirement savings solution to meet your company's needs can be challenging. We understand each client is unique, so we provide a variety of options to help you build a program that provides  the choice, flexibility and security you need.
Mutual Funds offered through Manulife Securities Investment Services Inc.
 / STG Capital Management
Manulife Securities Investment Services Inc. is a member MFDA IPC
______________________________________________________________________________________
4-1521 Upper Ottawa St.                                                                                                                  Ph: 905 318 4777
Hamilton, ON L8W 3J4                     email: scottgoldston@gmail.com                                 Fax: 905 318 4999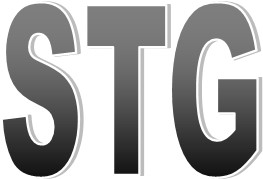 Contact
Scott T. Goldston
(905) 318-4777
4-1521 Upper Ottawa Street
Hamilton, Ontario
L8W 3J4
Representatives