COVID-19 Business Support
As business owners, employers, employees, and citizens, we recognize that the rapidly changing nature of COVID-19 continues to cause uncertainty. The Hamilton Chamber is here to support you and your organization with timely and relevant information & resources to navigate this new chapter of COVID-19.
Click on the green drop-down menu (on mobile) or on the left hand navigation (on desktop) to navigate these resources.
---
Hamilton COVID Concierge for Business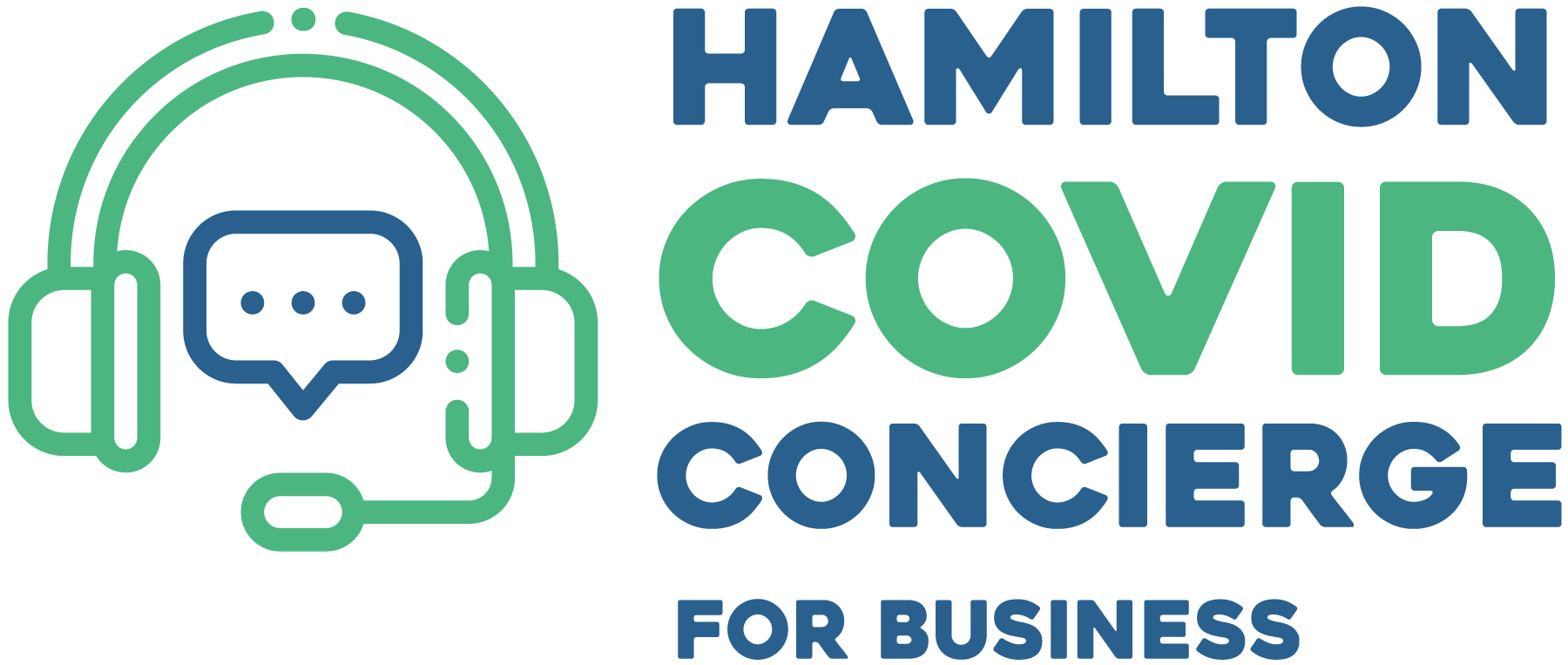 For up-to-date information on Government, Legal and Employment Assistance & Support, Operational Restrictions, Infection Prevention & Control for your workplace, and more, please visit the Hamilton COVID Concierge for Business.
The COVID Concierge for Business is an online resource and phone line that aims to support Hamilton businesses with their COVID-19 questions and concerns.
This new initiative is a partnership between the City of Hamilton and the three local Chambers of Commerce.
---
Monitor COVID-19
Stay up-to-date on the rapidly evolving situation, and on the nature of the virus itself, by frequently checking municipal, provincial, and national websites.
Locally (Hamilton, Ontario):
Provincially (Ontario):
Nationally (Canada) & Globally:
---
Hamilton Chamber of Commerce COVID-19 Updates
Office Closure
The Hamilton Chamber of Commerce office is closed to the public. Chamber staff are all working from home and can be reached by phone or email to continue serving our members.
Certificates of Origin
Please email Diane Stephenson: d.stephenson@hamiltonchamber.ca for all inquiries.