COVID-19 Business Support
As business owners, employers, employees, and citizens, we recognize that the rapidly changing nature of COVID-19 continues to cause uncertainty. The Hamilton Chamber is here to support you and your organization with timely and relevant information & resources to navigate this new chapter of COVID-19.
Click on the green drop-down menu (on mobile) or on the left hand navigation (on desktop) to navigate these resources.
---
Hamilton COVID Concierge for Business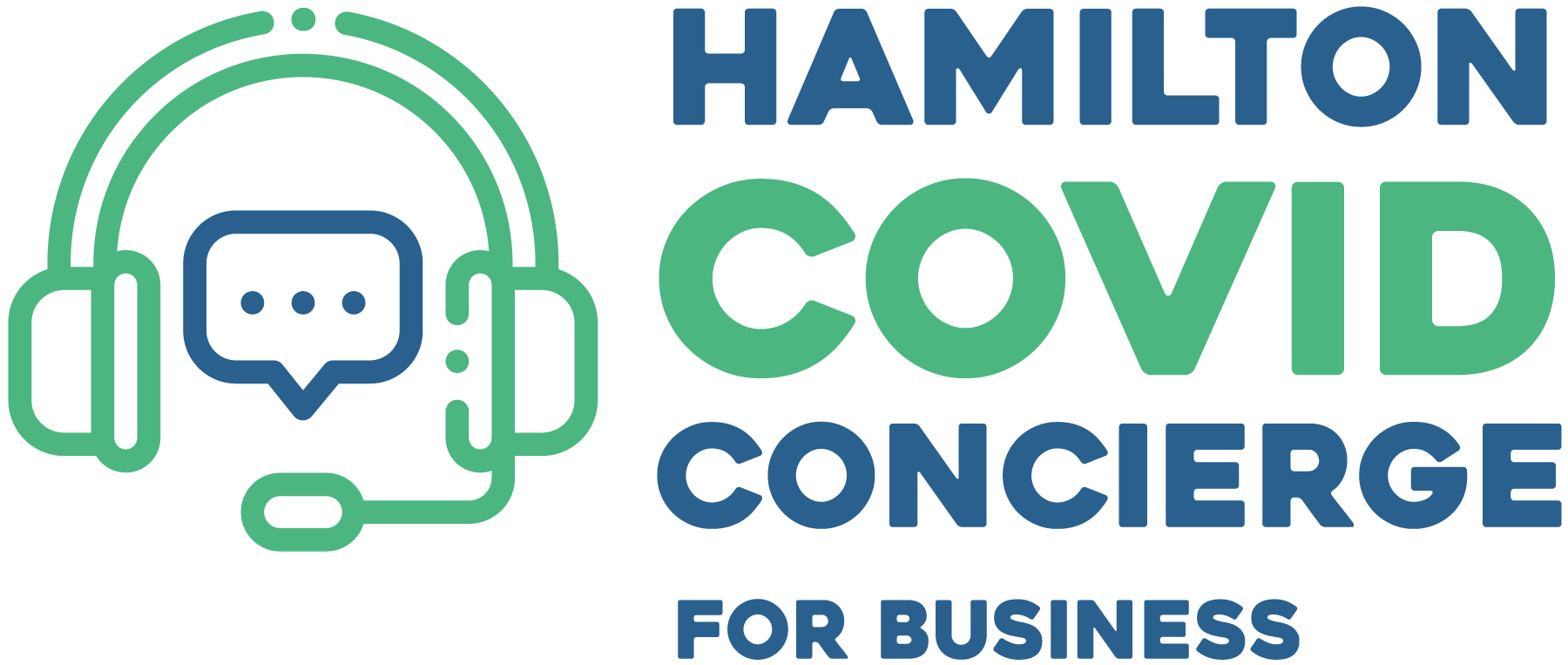 For up-to-date information on Assistance & Support, Operational Restrictions, Infection Prevention & Control for your workplace, Vaccination, Rapid Testing and more, please visit the Hamilton COVID Concierge for Business or call 905-521-3989 to reach a live representative (phone line open Mon-Fri, 8:30am-4:30pm).
The COVID Concierge for Business is an online resource and phone line that aims to support Hamilton businesses with their COVID-19 questions and concerns. This initiative is a partnership between the City of Hamilton and the three local Chambers of Commerce.
---
Monitor COVID-19
Stay up-to-date on the rapidly evolving situation, and on the nature of the virus itself, by frequently checking municipal, provincial, and national websites.
Locally (Hamilton, Ontario):
Provincially (Ontario):
Nationally (Canada) & Globally: